Three Tips for Creating an Effective QR Code Marketing Campaign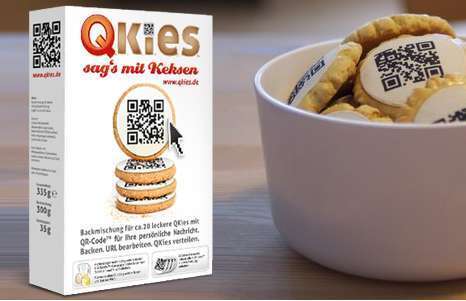 The advent of QR code technology has reimagined the means by which a consumer can access the product or service being advertised, so finding the most effective QR code marketing strategy can be a fruitful venture. There are three key ways to enhance a campaign to help bolster the number of scanners and hold attention:
1.
Give a Reason to Scan:
some campaigns simply offer a QR code mixed in with traditional content, but others like the
Rethink Metro Campaign
attract scanners in a quirky way. The campaign placed a tiny newspaper vending machine next to a regular sized one with the slogan "Also available pocket-sized" emblazoned next to it. The strategy was quirky and added a little bit of fun to the experience, which helped to bolster the number of users reading the newspaper's mobile version.
2.
Redirect to Mobile-Friendly Content:
Trend Hunter's PRO Trend
Scan Branding
highlights some of the best examples of companies and brands that make use of QR codes, but moreover it pinpoints those that are linking to compatible information. Mobile sites and contests are the prime destination, which is where the codes lead and are the area most users will be able to easily read and interact with the content.
3.
Keep Them Scanning:
The
Heinz 'Join the Growing Movement' campaign
encourages a more sustainable lifestyle through eco living and allows everyone to get involved via the QR code-linked site. This method calls on the consumer's curiosity because it doesn't simply encourage them to scan, but also to get involved with what's going on. Connecting mobile users to other users is a great method of creating dialogue and inciting curiosity around campaigns.
Check out Trend Hunter's
Marketing Trend Report
for more information on campaigns and strategies at play within the modern marketing world.