Supercharging Your Brand's Ecommerce Product Marketing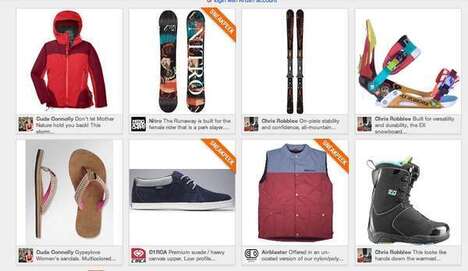 It's more important today more than ever to recognize the importance that ecommerce product marketing can have for your brand's success when moving forward into the future. The retail market has completely changed from what it was even five years ago, which is why adapting to the modern infrastructure to get a product in front of a customer when it's sitting on a website far from their view is critical. It can seem arduous, but keeping a keen eye on the major avenues of communication between a consumer and a company can help in the grand scheme to breed positive results. Here are three topics to keep in mind:
Customers want to talk
– Keeping an ear to the ground on social media not just regarding what people are saying directly to your brand, but also in the grander scheme is a way to understand what might and might not appeal. While there's no guaranteed way to get the attention of consumers, identifying the main areas on social networks where they're talking about your brand's product genre, listening attentively and providing content can lead to beneficial results.
Be search engine-friendly
– One of the main avenues for a customer to connect with a product they're looking for is to do a quick search, so identifying and implementing the keywords that are most relevant to your business can create vital connections. Consider search engine advertising to boost exposure and remember to keep optimization as sharp as possible to ensure accuracy across the board.
Design is key
– Retail stores are specifically designed to be 'shoppable' for browsers, so doing so in the ecommerce environment should follow suit. Have clear and concise titles for sections, make promotional campaigns standout on the splash page and constantly update with fresh content. Put yourself in the shoppers place: is product easy to find and laid out in a relative manner? If help is needed, is it easy to locate and responded to quickly? Paying special attention to the virtual store design is vital and something that should be done in the most appealing way possible.
For more information that can help a brand identify areas for ecommerce innovation, check out Trend Hunter's
Retail Trend Report
.