Is Eco Product Design a Good Fit for Your Brand?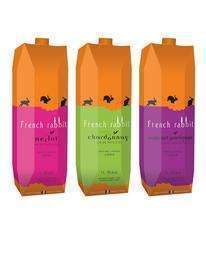 Many companies, whether directly related to the cause or not, have dabbled in eco marketing successfully, but is eco product design right for your brand? Here are a few things to consider when going forward with this approach.
Before putting forth the effort into developing, designing and executing a specifically eco-friendly product, consider whether or not your target audience will respond to this type of change. Because this type of shift can be of considerable cost, it's important to evaluate whether or not this is a worthwhile shift for your brand.
If your brand is established and decides that switching over to a more environmental friendly packaging design is the right move, be sure to appropriately promote and brand this change. Switching to this kind of design provides a valuable re-branding opportunity, and one that's often met with a positive response.
If your brand is just starting out, or looking to branch out into a new approach, take notes from companies that are based entirely on an environmental premise.
French Rabbit
, a wine company, has developed its brand almost entirely around the basis of it being an eco-friendly company. Creating a uniquely environmentally friendly is a fairly straightforward way to set your company apart from the competition, and will likely become all the more relevant over the years.
Whether or not your brand is currently selling products with an eco-friendly design, it's always wise to look out for potential changes to keep your brand current. For more information and insights into how leading brands are keeping relevant with an eco edge, be sure to check out Trend Hunter's
Eco Trend Report
.