Changing the World through Design and Technology
Sylvain Matarazzo, President of Eco Chic
Related Trend Reports
Art & Design
,
Business
,
Credit Crunch
,
Design
,
Furniture
,
Jewelry
,
Lifestyle
,
Marketing
,
Pop Culture
,
Retail
,
Tech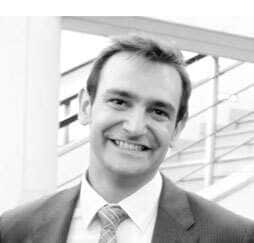 The President of
Eco Chic
, Sylvain Matarazzo has experience with the marketing and advertising of giant luxury brands, leveraging his previously learned skills to expand his current passion to improve the world through amazing and intelligent design. Finding huge success in his ventures, Sylvain describes the positive reviews he receives from the public, "we've done a lot of shows and when we see consumer feedback for our eco-friendly company, it is very encouraging." After having written up an article on some of the Eco Chic products, I got the chance to discuss with Sylvain how his team manages the great balance between design, technology and innovation.
Three questions with Sylvain Matarazzo:
1. How does your team generate new ideas?
We generate new ideas mostly by talking with consumers because, in the end, the client is the one that will generate ideas. We get to talk to consumers at innovation shows, they're a great source of feedback for our products and they give us an idea of where trends might go within the next 6-12 months.
We also do a lot of research and work with other brands to see what products will fit best in which markets. Then we collaborate with companies and adapt our product lines that we know will be a fit for these specific markets.
2. How do you stay ahead of the competition?
I can stay on top of the competition by being really close to my competitors. This relationship doesn't have to be a negative one, We have regular conversations and I know what they're trying to do so I can always be on top of my game.
The biggest challenge we face is actually the speed with which technology is constantly moving. You can spend a lot of time researching and developing new technology, but as soon as the product hits the market, that technology is already obsolete. You need to constantly try to be 6-12 months ahead and figure out what tomorrow's trend will be.
3. How will Eco Chic continue to be leaders in innovation?
I come from the luxury industry so the fast-paced world of fashion and design is always a source of inspiration, especially all the work they're doing today in terms of marketing, PR, research and development, etc. I try to apply to what I'm doing as well. We're always trying to stay on top of new products on the market and we work with a lot of startup companies and local designers in Toronto to stay as connected as we can.
With anything we do, design, technology and being eco-friendly are the three goals at the forefront of our minds. We can't simply create products that are beautiful, the technology needs to sell the design, the design and the tech need to sell the eco-friendly aspect - it's embedded in our DNA because social responsibility begins with our products.