Building on an Innovative Heritage (INTERVIEW)
Doug Henderson, President of Bowers & Wilkins N.A.
Related Trend Reports
Art & Design
,
Branding
,
Computers
,
Design
,
Fashion
,
Furniture
,
Gadgets
,
Lifestyle
,
Luxury
,
Marketing
,
Mobile
,
Multimedia
,
Pop Culture
,
Tech
,
Ultra Luxury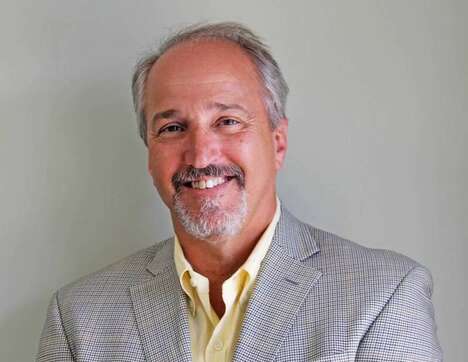 As President of Bowers & Wilkins North America, Doug Henderson is helping to lead the premium audio electronics company into a new age while respecting the heritage of the British brand. Bowers & Wilkins, or B&W as it is sometimes abbreviated, creates class A equipment that delivers an exceptional experience for the ears, but also for the eyes. With exquisitely designed pieces, Bowers & Wilkins has been welcomed into residences of the elite around the world because of its ability to deliver quality in all aspects. Henderson's near 30 years of experience in the consumer electronics industry makes him an exceptional member of the team that's constantly looking for the brand's next opportunity to innovate.
6 Questions with Doug Henderson:
1. How does your team generate new ideas?
It's a combination of several things; we try to stay tightly connected with the industry. I have 20 highly experienced sales people on my team that I stay in constant contact with, and I make it a point to stay up-to-date on what they're thinking. I also get very involved with our retailers, through dealer events and simply spending time on the retail sales floor to try to stay in touch with consumers, too.
We'll also bring together several times a year the key stakeholders for the brand on a global level to help boost the ideation process. Maintaining that connection is key to making sure that we continue to develop our global brand identity in a positive way.
2. How do you identify trends? What resources does your team use to spot trends and consumer insights?
We'll take a lot of the major reports into account, but it's really on the ground level with our customers that we develop our best ideas. We're trying to lead not follow. For us, it's all about pinpointing how we can enhance the experience that we've been providing for nearly fifty years.
3. What is the biggest challenge you face when innovating?
Making sure as we move forward that we aren't weakening the heritage of our brand. There's certainly always a desire to push forward, but we're fully aware that we need to balance the new with our traditional position. We try to connect our newer mobile entertainment products back to our free standing speakers; the "in-head" experience to the "in-room" experience. We want to provide that great experience outside of the home, but we want to grow our new relationships to ones that include choosing our products for at-home enjoyment.
4. Have you identified any gaps in your innovation process that you're looking to improve on?
We're always looking to improve. That's what's part of being an innovative brand is all about. While there aren't any particular gaps that come to mind, there are certain aspects that we're always looking to work on. Moving from wired to wireless technology has brought a variety of obstacles to overcome. It's really about building a team that's prepared and eager to solve the problems.
5. Has there ever been an instance where another industry has influenced an innovation at your company?
Apple has become pervasive and definitely one of the brands that we're constantly keeping an eye on. We'll look at architectural trends in terms of finishes and from an industrial design standpoint. Custom installation products are something that we've dedicated a lot of time to as many high end customers today appreciate great sound but want a near invisible footprint. Scratch the surface of our custom installation models and you'll see our "DNA" is fully evident. Paying attention to the macro trends, but continuing to define our own position is essential.
6. Looking to the future, how is Bowers & Wilkins going to be a leader in innovation?
We're guided by a very strong heritage. We have succeeded in broadening and modernizing the brand while still paying attention to the rich history that we have. In relation to that, we're also always thinking of the consumer. Finding out exactly what they're looking for, what the consumer really wants and needs. I think that's the important aspect of what a really important brand needs to do: appreciate its fans and deliver something exceptional.