How to Design an App That's Functional and Offers an Experience
Related Trend Reports
Art & Design
,
Business
,
Gadgets
,
Interactive
,
Life
,
Lifestyle
,
Marketing
,
Mobile
,
Retail
,
Social Media
,
Tech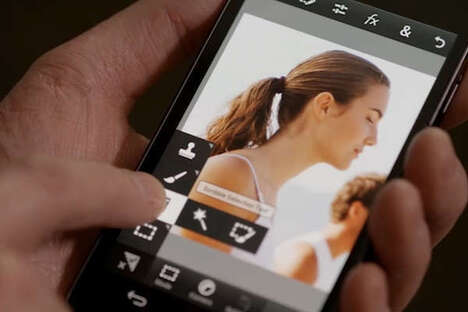 Learning how to design an app isn't simply a matter of knowing how to code, but rather is a complex process that requires the savvy of a web architect and a visionary designer. An app that doesn't work or fails to deliver results can send users pressing the delete button, so it's key to know what's needed and how to achieve it.
The
Adobe Photoshop app
is a prime example of meeting demand with seamless integration. The app allows users to edit the photos on their Facebook and Instagram accounts as well as personal shots on-the-go without the need to access a full size computer. Photoshop traditional required extensive experience in order to fully master all functions, but the app scales things down and helps transition the program from being just for the experts to available for everyone. What's more, the price point was set at a low $5 amount, which means the touch-based manipulation tool can be accessed by people of all levels from the savvy designer to novice users.
Moving away from proper apps, apps for advertising or
"appvertising"
are a mainstay within the marketing sector because of their ability to permeate directly through to the consumer. Instead of simply presenting them with an advertisement, companies give users first-hand experience with the product through free apps that help create a viable connection that can further. Whether it's the
Nike+ GPS app
that acts as a personal trainer or the
Ford Fiesta app
that allows users to create their dream car, appvertising is a mainstay because it offers an experience instead of simply selling a product.
Check out Trend Hunter's
Technology Trend Report
for more information on cutting-edge concepts and innovations that are setting new standards in the sector.