Building a Unified Team
Tom Botts, EVP and Chief Customer Officer at Denihan Hospitality Group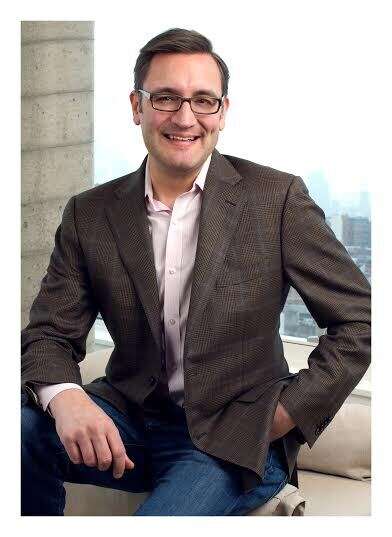 A self-described lifelong traveler, Tom Botts has worked for the travel/hospitality industry in almost every capacity and, currently Executive Vice President and Chief Customer Officer at Denihan Hospitality, he states, "I get to leverage my past experiences while learning new things every day in an industry that I know and love." With his unique title, comes a unique role that sees Tom facilitating the merge between the differing functions within the brand. He explains that separating the different marketing, branding, business, revenue management and sales roles can create tension and disconnect between teams, and his task is to pull them all together under one goal and one vision – serving the customer.
Three questions with Tom Botts:

1. How does your team come up with good ideas?
It's about getting people from different areas of the company in the same room and hashing out ideas. I pull people from across business lines because everyone comes with their own background and experiences so we can attack problems from all different angles. This gives us the strength of having a broader mindset rather than a narrower point of view. We also reward those who take risks and come up with good ideas, encouraging everyone to bring new things to the table.
The best resources we have are our vast networks that we've built up over the years. Our fairly small size gives us an agility where we've been able to do a lot of work with emerging companies and roll out several new innovations that we wouldn't have been able to do if we were in a different position. It's much more beneficial for us to go out there and build up partnerships with other companies than build everything internally ourselves.
2. What are some of the challenges you face while innovating?
Our biggest challenge is the rate of change that's happening. We're fairly nimble but there are a lot of things always going on and we have to be careful not to throw too many things on too many people. We're also able to implement new systems and procedures relatively quickly, but it can be a challenge to have those new approaches adopted throughout the company. In order to encourage employees to support the latest ideas, we get them to take part in the development of the product and contribute their own take. I can pitch ideas all day long but I need the support of the team to make things happen.
We spend a lot of time with data we collect through our very robust internal data system. We have vendors where we go out and survey customers and we're watching very closely what's being said on social media and sites like TripAdvisor. It's really about how we take that data and apply it because innovation needs to be used to better serve our customers and better meet their needs.
3. Looking to the future, how will Denihan Hospitality continue to be a leader in innovation?
We're not 100% there yet, but we are building up that ecosystem of innovation by working on our feedback loop from problem to solution, and continue listening intently to our team members and addressing the problems they come across.
The number one thing we will continue to do is listen to our customer and understanding how we can partner with them and work together towards a stronger goal. By listening to our associates and maintaining an approachable method of listening down and out, we will continue to strive to bring the best service to guests.