Keeping a Pulse on Creativity (INTERVIEW)
Delanie West, VP CC-PD, Faber-Castell
Related Trend Reports
Art & Design
,
Branding
,
Celebs
,
Design
,
Fashion
,
Graffiti
,
Lifestyle
,
Luxury
,
Marketing
,
Modern
,
Pop Culture
,
Retail
,
Shoes
,
Ultra Luxury
,
Youth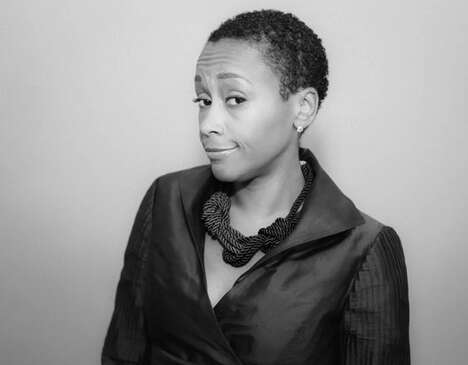 Delanie West, Vice President of Creativity Center-Product Development at Faber-Castell, oozes creative energy. She specializes in creative direction, brand and product development, graphics and brilliant aesthetics. Previously, Delanie lead creative and product development teams for Black Girls RUN, SDI Technologies (iHome) and EK Success/Wilton Brands. She was a fan of Faber-Castell as a child and seized the opportunity to work for the company. Faber-Castell is one of the world's largest manufacturers of pens, pencils, office and art supplies.
3 Questions with Delanie
What makes an innovative culture?
We direct a process that eliminates "group think" standards. We support free individual thinking, encourage and nurture unique, crazy contributions! We teach team members good processes and procedures. This arms them with the skills they require to do the work and funnel that energy and creative spirit. When I used Faber-Castell products as a child, I always had a great result with the products and that stuck with me. We have responsibilities to our history, quality and being a timeless brand. We don't want to compromise our core values, the ingredients or the products. We want our customers to engage in wonderful experiences with our products and to share it with the next generation.
How do you identify trends? What resources does your team use to spot trends and consumer insights?
I believe in being a student of the universe. There are so many resources out there and you need to be present. You've got to take time to people watch, interact with social media and attempt to deeply understand cultural trends. I try to inspire the team to be vocal and share their ideas. We can push innovation forward by allowing ideas to filter through. I look at it all, from fashion to motorcycle magazines. There are so many lessons to learn from industry leaders and we circulate them in the office. There is no one right way to do it.
Looking to the future, how is Faber-Castell going to be a leader in innovation?
We have such a solid foundation and so many experts within the company. We have to challenge each other to keep ideation fresh, we need to maintain using our excellent internal resources while keeping our finger on the pulse of what's on the horizon. We will continue to be leaders in our category by staying true to our corporate mission and our core values.