Improve Sales by Expanding Your Consumer Demographics
Related Trend Reports
Babies
,
Computers
,
Fashion
,
Gadgets
,
Life Stages
,
Lifestyle
,
Marketing
,
Mobile
,
Pop Culture
,
Seniors
,
Toys
,
Youth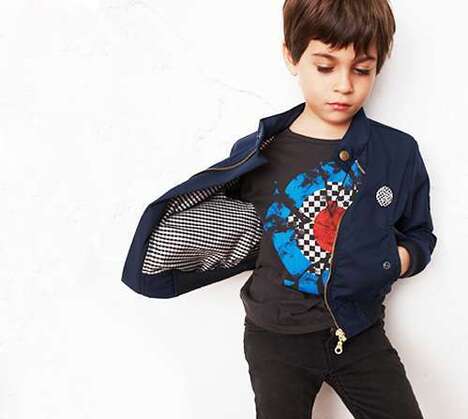 Trend Hunter's
Life Stages Trend Report
dives deep into the reasons why there is plenty of room for businesses to garner more attention from young demographics as well as senior consumers. This is especially true when it comes to technology.
Most of the new developments in the tech market created and marketed with the young adult demographic in mind, while little children and people over 60 are not generally considered to be candidates for such gadgets. The
Smart Pillow
designed by Park Jungsik and Kim Jong Deok, is marketed as an efficient learning tool for children. The plush pillow cushions a flexible touchscreen, protecting it from tumbles and tantrums and keeping both the gadget and the child safe from harm. The Smart Pillow and other
kid-friendly tablets
incorporate various apps such as learning games, stories and fun activities that youngsters can enjoy while simultaneously working on their cognitive abilities.
Seniors are also a huge industry market, often overlooked. With the baby boomers headed into retirement, it's time to hop on the 60+ train while you still can. An example of a product doing this is the
Senior Citizen Cell Phone
. It has features such as oversized buttons that are easy to see, as well as an SOS panic button that sends an alert to a designated emergency contact.