Creating a Competitive Retail Strategy That's Social Media-Centric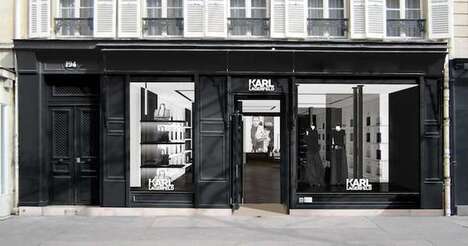 Social media is an ubiquitous aspect of our modern culture, so incorporating it into a competitive retail strategy doesn't have to be as foreign as it might seem. A plethora of brands are taking the tactic seriously by fully incorporating the social scene into the real world experience, but the way that a brand executes the concept is one of the defining factor as to how the experience will be received by customers, so paying special attention to the roll-out is key.
The latest
Karl Lagerfeld concept store
in Amsterdam uses social media as the basis for the entire experience, which can be interpreted as a giant leap towards breaking down the barriers that exist between the online and offline worlds. The shop offers guests the chance to use an in-house iPad to peruse collections and watch videos, while the fitting rooms are fully furnished with touchscreen photo booths to snap shots of outfits to post on Twitter and Instagram. While this approach features a number of valuable ways to get consumers talking about your brand, it can seem like a daunting task to recreate the retail environment in such a drastic manner.
If your brand is looking to improve it's retail strategy, taking the time to incorporate social media aspects can offer guests with fun benefits and another way to get involved. Try curating items together on a Pinterest board and identifying them in-store to have customers curious to check them out. Incorporate QR codes into the store's design that link to Facebook pages and Foursquare check-ins; offer special promotions for those that connect, interact and share.
To keep your brand on top of the latest trends and topics, check out Trend Hunter's
Retail Trend Report
.