How Compact Design Can Lure Customers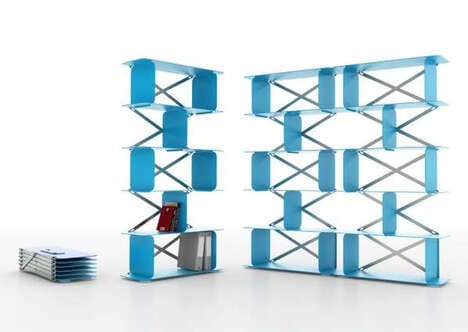 Compact design is one of the key attributes to the modern products that are sold today, including items from furniture to strollers. Though minimalism provides a stark and easy-to-match look, compact design allows for maximum convenience, a huge draw for consumers.
Aside from being smaller than most products, these designs are often transformative in nature and are created with customer needs in mind. Storage can be a tricky and fleeting aspect to most people's homes, so any product that caters to this need can potentially reach great levels of success. It's no longer sufficient to produce a product that gets the job done, it's now ideal to sell items that do the job well, look appealing and are able to be stored with minimal effort. Compact interior products like this
collapsible shelf
are attractive to consumers because they provide convenience and storage optimization whether in use or not. In addition to providing so much extra space, products such as these are often visually appealing and sleek.
Tech products are another sphere that has undergone a more compact and convenient overhaul. People already expect a lot from their gadgets, so it's no surprise that these products are designed to be on-the-go friendly. This
collapsible laptop
illustrates transformative tech to a tee, and provides buyers with more storage options than most products of its kind. Technology has never been so integrated into people's lives, and has never been more mobile than it is today. The convenience of these gadgets is arguably just as important as their capabilities.
Convertible design only becomes more valuable when it comes to the fashion world, where consumers seek to express themselves through their personal style. Products that offer increased functionality and can adapt to bodily changes are all the more appealing, as they offer similar value to buying two separate products. Hyper-custom products such as
adjustable heels
not only offer more comfort, but give the consumer the ability to change the style of shoe they're wearing. Providing consumers with more control over products is empowering, and is alluring to buyers.
For more information on product innovation, check out
Trend Hunter's Art and Design Report
.