The Benefits of Environmentalist Ingenuity (INTERVIEW)
Chris Pawlus, Creative Director, Timberland
Related Trend Reports
Activism
,
Art & Design
,
Branding
,
Business
,
Design
,
Eco
,
Fashion
,
Gadgets
,
Graffiti
,
Hip Fashion
,
Interactive
,
Internet
,
Lifestyle
,
Marketing
,
Pop Culture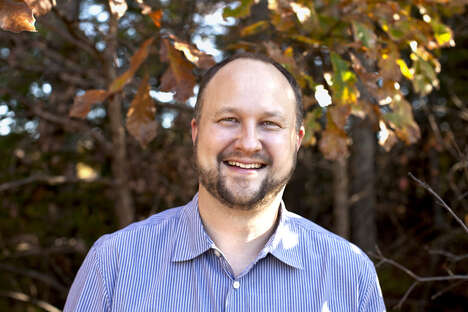 After studying Industrial and Product Design, Chris Pawlus worked for respected companies such as Reebok and Rockport. However, it wasn't until he started his career at Timberland that Chris truly felt fortunate. After working for the company for 16 years, he is now the Creative Director for one of the most iconic brands in footwear, and his desire to express creativity, all the while demonstrating ingenuity, has come to full fruition.
Four questions with Chris Pawlus:
1.How does your team generate new ideas?
Over the past five years, we have been able to pinpoint a product formula with a creation perspective out of our DNA. We want to focus on style, but always with a reflection of the brand. We want to focus on innovation, but also have a clear point of view on our product strategy. Since 2007, there has been a direction towards being more eco-conscious, through our material development, sourcing and the basic fundamentals. This has really helped drive our new ideas.
2. How do you identify trends? What resources does your team use to spot trends and consumer insights?
Basically, we think, "What are the trends that Timberland can amplify?" At the beginning of each season, certain trends become apparent, and then there are some that are a good starting point. We definitely pay attention to macro
consumer trends and trend research. We go to certain cities and parts of the world to watch the season unfold at the retail level; that is important to us. For our resources, we have a robust host of services and they collaborate with each other. We do it through a one-on-one sharing approach, where we create trust and develop ideas together.
3. Has there ever been an instance where another industry has influenced an innovation at your company?
Definitely. Each boot in our Earthkeepers line features recycled or organic ingredients. For example, we use a material called Green Rubber on the soles of our shoes. Green Rubber uses a process that allows rubber to be remolded and vulcanized, and it comes from a material science background. Also, we use recycled PET. Since 2007, Timberland has been able to keep 78 million PET bottles from going into landfills. We use the earth as a muse to design better products.
4. Have you identified any gaps in your innovation that you are looking to improve on?
The main section with which we would like to expand is with the green movement and how it can connect with overall aesthetic. We are already actively supporting eco-friendly processes, and we will continue to search for innovation at the cross point between style, performance and green. I want people to think about materials in new eco ways, and apply them where they make the most sense.