Channeling Consumer Insight into Innovation (INTERVIEW)
Stewart Townsend, VP at The Dannon Company
Related Trend Reports
Art & Design
,
Bizarre
,
Branding
,
Business
,
Design
,
Drinking
,
Food
,
Health
,
Inventions
,
Jewelry
,
Kitchen
,
Lifestyle
,
Marketing
,
New Ventures
,
Pop Culture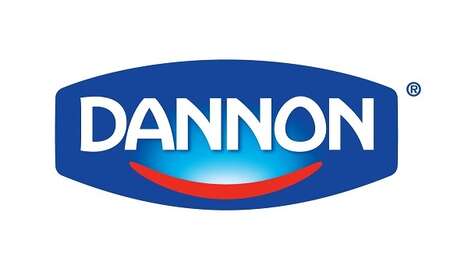 As the Vice President of Research and Development at The Dannon Company, Stewart Townsend must keep his pulse on various segments of the food industry, as well as what's piquing the interest of consumer taste buds. While speaking with Townsend, he outlined the importance of workplace collaboration and understanding what exactly drives consumers.
5 Questions with Stewart Townsend
1. How significant is the topic of trend spotting to Dannon?
Trend spotting is very important, actually. The thing about trends is that when one of them takes off, you want to be a part of it. They start small, they may struggle for a bit, but then suddenly one will take off. There has to be communication with consumers, there has to be an awareness of their preferences. A trend is merely a result of everything that has happened before it, so staying abreast of what's happening with consumers and with your industry is crucial.
2. Can you tell me how you motivate your team to come up with good ideas?
When it comes to motivation, I tend to take a non-hierarchical approach. Great ideas can come from anyone and anywhere. Another thing is that I have great team of creative people, and after a while, they no longer need motivation. They have an innate sense of curiosity and creativity that doesn't require a lot of motivation.
3. How do you create culture of innovation?
My philosophy on this is that ideas generally don't come from one person. Ideas come from an interaction with a group of people. Collaboration is the key to provoking creativity and innovation. Now, how do you translate that to an organization? You look for folks with a level of knowledge who are eager to learn new things, new perspectives. You look for folks with an innate sense of creativity and you put them together in an environment where they can teach and learn from one another. You take down barriers by having conversations, and you try to limit any restrictions on their creative output.
4. In what ways are you actively investing to enhance innovation, or are you satisfied?
No one is ever satisfied, and that goes for me too. For me, I like to provoke conversation. I enjoy asking questions like, "What if..." and "Is it possible to..." With innovation capabilities, competition can be a driver. But like I said, I'm in favor of conversations and giving people the ability to think broadly without any barriers. There also needs to be a happy acceptance of failure. You have to learn from failure to be able to drive forward.
5. Looking to the future, how are you going to keep winning in the "innovation sandbox?"
The choice is made at the consumer level, simple as that. If we want to keep winning we need to have knowledge and awareness of our consumer. We need to have knowledge and awareness of trends that will impact our categories. We have to understand when things don't work and quickly move on. But really it's about understanding consumers and what drives them.