3 Key Advantages of a Cause Marketing Strategy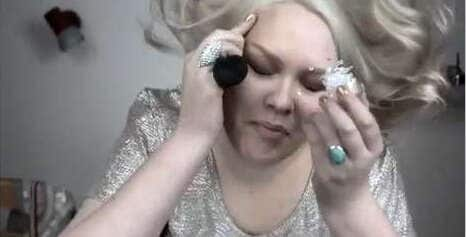 Though not all companies take the charitable route, a cause marketing strategy has favored many brands, and has the potential to improve the reputation of your brand. These campaigns can be quite expensive, however, so what are the advantages of adopting this strategy?
Consumer perception.
This is perhaps the most apparent advantage of cause marketing. Aligning a brand with a worthy cause can do wonders for a company's image, but only when the campaign is executed with great caution and tact. One of the most important aspects of choosing a cause is ensuring that the tie between a brand and a cause is clear. The AT&T '
No Text on Board
' campaign is a great example of this, and capitalized on the buzz around the dangers of distracted driving. The company encouraged its customers to take a pledge against texting and driving, and even released an app that would make it easier to avoid being distracted behind the wheel. The video associated with the campaign was tasteful but effective, and clearly illustrated the tie between the brand and the cause.
The viral factor.
The fact that many consumers are prompted to share and take part in charitable efforts gives cause marketing a huge edge over traditional advertising. When social media is appropriated as part of one of these campaigns, the message can spread like wildfire, particularly if a brand offers to donate a certain amount to charity with each re-share. Unilever led an unbelievably social media savvy
campaign
, wherein participants of the campaign were featured on the brand's Facebook cover photo in exchange for their efforts. Motivating people to be involved and making the campaign more public at the same time, the eco-conscious initiative was a success.
Innovation can be put on display.
Because of the potentially huge reach of these campaigns, a cause marketing strategy is the perfect effort for a brand to show of its innovative side. The Volkswagen '
Don't Make Up and Drive
' campaign is a great example of this, and quickly went viral as a result. Instead of taking a straightforward approach to getting the distracted driving message across, Volkswagen premiered a YouTube video that looked like many other makeup tutorials on the site, but was really a PSA. Shocking but effective, the campaign went far as a result of how incredibly clever the company was about addressing an important issue. When it comes to these campaigns, be sure to put innovation at the forefront of your creative approach to make the most of a cause marketing initiative.
Many brands can benefit from participating and taking part in a campaign related to a cause, but going about it can be tricky. Trend Hunter's
Marketing Trend Report
has insight into how brands are capitalizing off of innovative marketing, strategies.