How to Get the Most Out of a Business Pinterest Account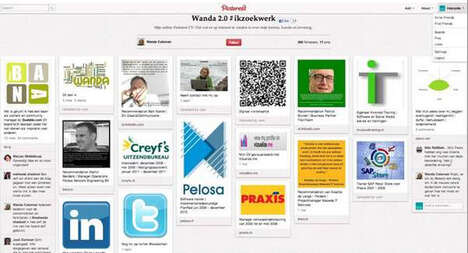 Though the platform is largely seen as a better host for photos than meaningful discussion, building up a business Pinterest account is an increasingly important tactic in the world of social media marketing. Brands like The Coveteur and Starbucks have had an incredible amount of success with the site, and luckily, there are new features and updates that make it easier than ever for a brand to benefit from Pinterest.
Recently, Pinterest became a more business-friendly platform by rolling out the option of business accounts. These pages aren't remarkably different that the traditional profiles, but have some notable advantages. Luckily, the brand made it incredibly easy to convert to this kind of account, avoiding confusion. To convert a personal account to a business account, visit
Business.Pinterest.com.
Though currently the big difference between the accounts is the term agreements and more guidance when it comes to optimizing a page for success, Pinterest notes that it intends to roll out more features in the future and will actively update business accounts on said changes.
In addition to business accounts, Pinterest recently made it possible to verify accounts, offering businesses a way to show authenticity and avoid confusion. Unlike Twitter or Google+, verification on Pinterest is straightforward and doesn't require much more than a few changes in code. Doing so is not only an easy task, but will go a long way in terms of giving your brand a more legitimate look on the site. Verification can be an incredibly difficult feature to have on a brand's social media accounts, and Pinterest deserves credit for making it relatively simple for brands to do.
In addition to converting to a business account and verifying pages, brands can benefit from Pinterest by creating seasonal boards that optimize on highly searchable terms. We at Trend Hunter leveraged our huge amount of Christmas trends, for example, and created
gift guides
on Pinterest which highlight some of the best content on the site. Doing so not only benefits followers who are interested in the content, but it makes it more likely that your brand's Pinterest account will show up in search engine results.
For more information on how to develop a business Pinterest account and more, check out Trend Hunter's
Social Media Trend Report
.