How to Build a Branded Culture
Karl Kowalewski, Director of Leather Product Development at Roots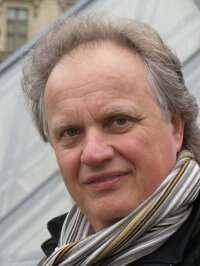 Having joined the company when it was founded in 1973, Karl Kowalewski, Director of Leather Product Development and Design at Roots, has witnessed the evolution of creativity and innovation at the storied Canadian clothing company. In a candid phone interview, Kowalewski outlines the importance of culture and sustaining the brand's image.
4 Questions with Karl Kowalewski
1. How do you motivate your team to come up with good ideas?
The motivation and creativity really comes from the research and the sampling of leathers. We have a warehouse filled with sample leathers. We pull the leathers out, lay them on the on floor and let the creativity flow by examining the products. We use the leather as a starting point for sparking inspiration.
Another thing that motivates us is that we encourage ideas and encourage people to act upon ideas. We encourage creativity. When you have an idea, you can quickly sketch and create a product. Within a couple hours, you can have the leather cut and sewn so you can look at the concept in 3D and quickly make any necessary changes.
2. Can you describe innovation at your company?
It's a completely different process every time. Sometimes I'll have to create something that will be featured in a film. Sometimes Michael will come in and ask for a specifically designed product. It comes from so many different areas. The uniqueness here is that we're constantly creating and constantly designing products. Everyday we're creating something new. We can introduce new products any time because we have our own retail. Right now, we're fascinated with incorporating iPads into our design. Tomorrow, the focus could be on backpacks. How that happens, I'd say it's organic and very ad hoc.
3. How do you create a culture of innovation?
It starts with the co-founders, Michael Budman and Don Green. Michael is here every day; he loves the leather factory. We love to wear the products, and not because we want to or have to, but because we truly love everything that we make. When we talk about Algonquin Park and the early years of Roots, it's about laying the foundation of the culture. Everyone on my team, and in other offices, has experienced Algonquin Park. I think we speak about the culture so much, that once you start working here, it's like being at the camp (Camp Tamakwa) that inspired Michael and Don to start Roots.
4. In what ways are you actively investing to enhance innovation?
You always have to be looking at improving in many ways, from materials to process. Quite recently, apart from the great team we have here, I've looked into and tapped connections with friends I attended school with in Milan during the late-70s. I've tapped into their resources. At one of the tanneries near Florence, there's a young guy who's doing his own leathers. He created a few leathers, which are quite creative and that I want to use. So it's about getting outside perspective and modifying it to fit the Roots brand.