Prioritizing Data-Driven Innovation (INTERVIEW)
Brian Best, CVP of E-Commerce, Boyd Gaming
Related Trend Reports
Architecture
,
Art & Design
,
Computers
,
Gadgets
,
Games
,
Health
,
Hip Hotels
,
Interactive
,
Life
,
Life Stages
,
Lifestyle
,
Luxury
,
Marketing
,
Pop Culture
,
Social Media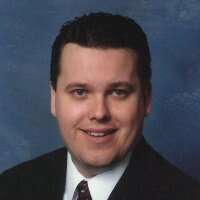 Corporate Vice President of E-Commerce & Interactive Marketing Brian Best has been with Boyd Gaming since 2006 when he began building the entertainment brand's digital marketing and ecommerce strategy from scratch. Since then, Boyd has released a successful line of digital products to support their B Connected loyalty program, which offers loyal customers of the brand's portfolio access to a variety of features and services. With a strong attention to personalization and data-driven results, Best and Boyd as a whole are looking to the future with optimism for what's to come in the ever-evolving gaming and entertainment world.
Eight Questions with Brian Best
1. How does your team generate new ideas?
We're very much a collaborative group. We're divided into a couple different divisions. Digital is focused on executing campaigns that can include an email or text messaging focus, all of which is created in-house by our developers. The systems team includes our front-end and back-end developers who manage all of the content on our websites as well as B Connected Online, B Connected Mobile and B Connected Social. We're quite nimble because we do everything in-house, which means we can be first to market and adapt quicker.
2. Do you have specific rituals for re-setting your team to be creative?
[It's] very common in our department to have impromptu meetings (we call them stand ups.) We want to finish projects as soon as possible and handle anything that might come up quickly. It's very collaborative, so you could be pulled into a meeting at any time. We're always helping one another out, so we don't get caught in a creative slump.
3. How do you identify trends? What resources does your team use to spot trends and consumer insights?
One of the core responsibilities of all our team members is to stay current with what's going on in the digital space. We'll follow blogs, various publications and attend numerous conferences, and we're constantly watching our competitive set. We're always looking at the travel vertical to see how we can improve the experience for our guests.
4. What is the biggest challenge you face when innovating?
Getting the business to embrace the opportunity. From a conceptual standpoint and right through the development process, we've developed a great team to get things done, but it can sometimes develop ahead of other aspects. I regularly travel to all of our properties and have talks about trends and insights to make sure everyone is informed.
5. Have you identified any gaps in your innovation process that you're looking to improve on?
Whenever we've needed any core system integrations, we've been very nimble at building things ourselves. We partner with our IT department and with third-party resources when necessary to fill a gap when it presents itself. We're all about providing the best for our customers, and to ensure that everything we do makes a meaningful impact to the business.
6. Has there ever been an instance where another industry has influenced an innovation at your company?
We'll examine trends in the travel vertical or entertainment. When we launched our B Connected app in 2009, none of our competitive set had focused on their loyalty program. It was common that a mobile site was as far as it went. We started looking at airlines and electronic retailers to see how we could learn from them for their loyalty programs.
In addition, we focus on the customer experience and solicit feedback. The B Connected app has a 4/4.5 rating, which is something we're really proud of. We focus so much on the feedback. I personally receive the responses from our customers, which allows us to pinpoint potential issues, but also ideas for enhancements. Many of those ideas come to fruition and that reflects the high rating that we've attained.
7. What makes an innovative culture? How do you create a culture of innovation?
The first component is hiring the best individuals we can for this environment. We're not a tech company; we're a gaming company that has a group inside that focuses on providing the best marketing opportunities for our properties. We try to foster an environment of creativity. We have an open door mentality when it comes to the ideation process in that the ideas can come from anywhere or anyone.
8. Looking to the future, how is Boyd Gaming going to be a leader in innovation?
Our current focus is on our B Connected digital products for web, mobile and social. Looking to the future, the gaming industry is shifting. Using the digital space for full-on gaming revenue generation is something that we're actively exploring. I think online gaming, social gaming and mobile sports betting –- incorporated with the B Connected digital experience -– has huge potential. For us, it's uncharted territory that we're really excited to start exploring.