Conjuring Innovation Magic
Brett Crockett, Senior Director of Sound Research Technology at Dolby
Related Trend Reports
Art & Design
,
Computers
,
Gadgets
,
Games
,
Inventions
,
Lifestyle
,
Luxury
,
Mobile
,
Multimedia
,
Photography
,
Tech
,
Ultra Luxury
,
Unique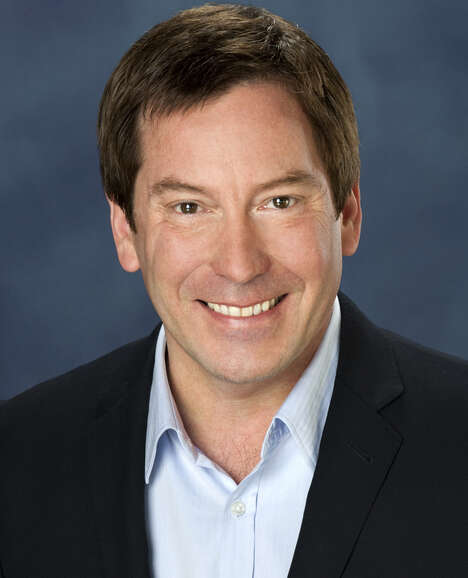 Brett Crockett, Dolby's Senior Director of Sound Research Technology, has been a part of the Dolby team for over a decade and a half, during which he has overseen a variety of monumental changes both internally and in the world at large. A passionate leader with a thirst for constant innovation, Crockett's team spans from California to Spain and all the way to Australia where the Dolby brand is continuing to deliver exceptional experiences that both delight audiences and push scientific boundaries.
8 Questions with Brett Crockett
How does your team generate new ideas?
It's funny because people will often think quite deeply into how to get a team into the creative mindset. For us, we're always on and always thinking about new innovations. Sometimes, the most interesting days are Mondays because people have had the weekend to really mull over ideas and think about things in a different context.
Do you have specific rituals for re-setting your team to be creative?
The creative process is about getting people comfortable. The thing I like to tell people about Dolby labs is that hierarchy isn't necessarily the end all, be all because if an idea is great, then it won't go overlooked. We want to create relationships across the whole network. What you do is you get people comfortable. We have a lot of hallway conversations, talking around the water cooler, around the coffee machine or what have you. If an idea is better or more refined than another, we're open to saying so and rewarding the effort.
It's an environment of comfort where you aren't afraid to speak your mind. We think about the future and what the consumer is going to need or want. We listen to the street and to the consumer to try to better understand the problems.
How do you identify trends? What resources does your team use to spot trends and consumer insights?
We'll look at various research agency reports, but a lot of the good ideas that we've come up with come from content creators. We're in the space when they're creating, so we're constantly day dreaming about what's possible. In the consumer and mobile space, we'll think about the problems. We'll look at what the problem is, what do our customers like about a certain product and what they don't like. I'm always picking my friends' brains to see what they think about something.
We'll go to big box stores and just walk the aisles. It's being in the world, being conscious about what works and what might not work. It can be easy to get stuck early on in what you're thinking, but by constantly thinking critically, it helps to solve problems that can arise.
What is the biggest challenge you face when innovating?
It's reducing to practice too quickly; moving too fast towards the endgame. Because Dolby is full of technologists and engineers, an idea might bring up questions about how we'll actually create something for the retail space. This is the experience, but what about the specifics? We're always working to reaching for that gold standard and then worrying about problems that arise as they come.
We think about how humans perceive sight and sound, because ultimately when it comes down to it, we're manipulating these factors to create something magical. Whether it's in the cinema or in the home theater, we really break it down to that. We're trying to trick you into believing that something you're seeing or hearing is real, so that takes a lot of skill to pull off.
Have you identified any gaps in your innovation process that you're looking to improve on?
Our problem isn't having not enough good ideas, but rather having too many good ideas at once. Sometimes it can be about focusing. We'll review the playbook on a worldwide basis to see where we can offer each other help or areas where we can learn from one another. We'll turn on a dime because things can change so rapidly in the industry that we need to constantly adapt to deliver.
Has there ever been an instance where another industry has influenced an innovation at your company?
The tablet industry definitely comes to mind. It's interesting because in the past there was so much focus on cell phones and now that has shifted. Tablets made speakers feasible because we were prompted to develop technology small enough to fit into a device that has revolutionized the entertainment industry. We have to really start thinking about how to develop some pretty cool technologies to deliver the experience in a smaller package.
What makes an innovative culture? How do you create a culture of innovation?
For us, innovation comes from empowering your people. If someone in accounting has a great idea, it's a great idea. You don't have to be in engineering to innovate. We have a yearly event called IdeaQuest, which is three days long and participants can bring anything from a PowerPoint presentation to a demo model that they're created. Some of the ideas from past events have turned into some great opportunities for Dolby. We're always thinking about how to create a really trusted environment where innovation is respected, encouraged and rewarded.
Looking to the future, how is Dolby going to be a leader in innovation?
What we're going to do is take what we do well and continue moving forward. We're on the sound stage when programs are being created. We're helping to get that media through the technological infrastructure to ensure that it sounds the best it can when it gets to you.
We're a company that's not afraid to invest in big problems. Everything from DVD to Blu-Ray, we take that paradigm –- solve big problems and solve them well –- and do something really astounding. Also, we're going to be self-aware; truly discuss what we're doing well and what we're not doing well. We're unique in that from a research perspective, we're not stuck in a silo somewhere. I get to talk so much to customers and people to really create that communication pathway.