Stand Apart: Strong Retail Culture as a Branding Strategy
Related Trend Reports
Architecture
,
Bizarre
,
Business
,
Design
,
Fashion
,
Food
,
Hip Fashion
,
Lifestyle
,
Marketing
,
Retail
,
Tech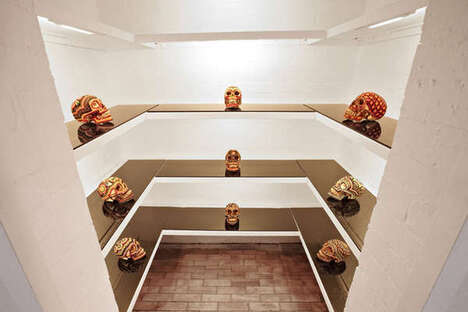 With more competition than ever before, developing a strong branding strategy is critical to defining and establishing your company. Though this can be approached from many angles, savvy companies are using retail strategy as a means to setting themselves apart from the pack.
Create a visually unique store.
With the increasingly popular option of online shopping, creating a unique and appealing physical retail atmosphere is key to building and maintaining customers. One way to approach this is through the physical setup of a retail space. The
Aksel Paris store
in New York City, for example, transforms from an art gallery to a store, creating a visually dynamic shopping experience. Experiment with layout when it comes to retail, and aim for a balance between visual interest and functionality.
Offer additional services.
Another way to create a strong retail culture is to add value to a given space. Located in London, the '
Late Night Chameleon Cafe
' is a downtown establishment that serves up retail goods, coffee and music. By offering more than one service to a retail space, your brand is able to present even more reason for consumers to visit your store.
Know your customer.
VooStore
, a retail company in Berlin, has established itself by maintaining a store stock that's extremely well-curated according to its consumer base. Choosing things carefully based on the eccentric tastes of those who typically shop there, VooStore stands apart due to its exceptional quality of carried goods. Creating a niche and ensuring that your company understands its consumer is a great way to stand out in a competitive market.
For more insights and information on how leading brands are paving the way to a more innovative future, be sure to take a look at Trend Hunter'
Retail Trend Report
.