Marketing and Branding Lessons from the 2012 Presidential Election
Related Trend Reports
Celebs
,
Gadgets
,
Humor
,
Interactive
,
Internet
,
Inventions
,
Marketing
,
Photography
,
Political
,
Pop Culture
,
Retail
,
Social Good
,
Social Media
,
Tech
,
Viral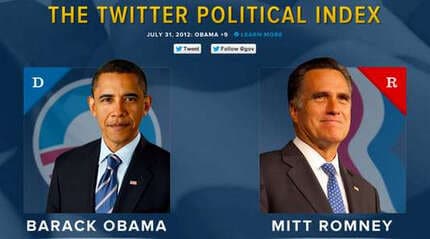 The presidential election process is an event that changes rapidly each time around. With four years between each race, the changes in marketing and branding approaches are hugely evident, and provide a good reflection of the business world as it stands. This year's race exhibited many important branding lessons that could offer a lot of value to businesses looking to amp up their image.
One of the most apparent changes from the 2008 presidential race to this year's campaigns was the role of social media. While the Obama campaign certainly had more success in terms of gaining subscribers (21 million Twitter followers vs. 1 million,) both parties were more active on these platforms than ever before. Both teams released easily sharable meme-like photos that spread like wildfire through the web, and helped spread the respective messages of each campaign. Posts from both parties encouraged engagement, and were strategically designed to further the cause of each campaign with clear and straightforward messages.
It wasn't just the candidates who were heavily involved in social media. The general public has never engaged in online political discourse to the extent that they did in this year's campaign.
10.3 million tweets
were sent during the duration of the first presidential debate of 2012, showing social media interaction to an unprecedented degree. The influence of social media in this election just goes to show how important it is for companies and brands to not only be present on social media platforms, but to engage with users in meaningful and influential ways.
The weaknesses of both candidates was, as always, put front and center during the campaign season. One of the ongoing criticisms of the Romney campaign, however, was that the candidate appeared to be inconsistent in terms of political positions. This has, time and time again, been a major criticism of the campaign, and had the potential to hurt the candidate when the public went to vote. There is a huge branding lesson to be learned here: keep your message consistent and reliable. How can you expect to retain loyal customers when your brand's story is constantly shifting? Narratives are hugely important when it comes to creating a connection between customers and companies, so maintaining your brand's story is imperative.
No matter your political affiliations, there's no denying the influence and importance of branding and marketing in a presidential election. There are many things to be learned from both sides of this year's race, making the event all the more compelling.
Check out Trend Hunter's
Branding Trend Report
to spark ideas on how to make your business' message stick.