3 Office Environment Tips to Boost Work Efficiency
Related Trend Reports
Business
,
Customization
,
Design
,
Furniture
,
Health
,
Home
,
Life
,
Life Stages
,
Lifestyle
,
Tech
,
Toys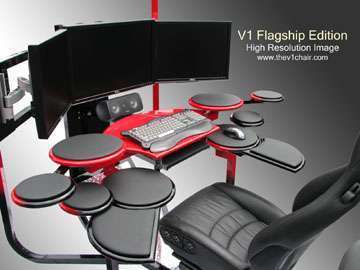 It is difficult for many individuals to boost work efficiency when the setting isn't right. Leaders in the workforce should consider the effects that environment plays on employees, and what they can do to fix these roadblocks. From lack of interaction to uncomfortable seating, sometimes even the smallest of things can contribute to an unproductive employee. Here are three office environment tips to boost work efficiency and ensure people are on the right track.
Encourage interaction
. Google is famously known for their innovative workspaces and exciting culture, and many businesses can learn from this giant corporation's tactics. One example of this is how certain layout techniques encourage employees to interact with one another. Part of the psychology behind this is how people can share ideas in a more relaxed environment, instead of being forced to create in a cramped meeting room. Trend Hunter has also taken to employing this tactic, as both senior staff and junior staff sit together in an open concept room during the work day.
Experiment with play
. Although you don't want employees completely distracted during the day, providing products that spur creativity can help with overall productivity. For example,
Buckyballs
have the potential to offer individuals a break/reward from a certain task (even though this item is by no means a game of chess), as well as encourage interaction with peers. Having these playful items laying around can actually boost work efficiency simply by giving one's mind a break from a taxing assignment.
Integrate comfort
. Seating and furniture can play a huge part in one's work day. Trend Hunter has covered a variety of traditional chairs and office furniture, which are integrated with energy-boosting elements. For example, having a workstation that allows one to stand up while working instead of sitting provides a great alternative to the standard desk environment.
Integrating some of these elements into the office environment can have a positive impact on one's productivity level. Trend Hunter's
Architecture
and
Furniture
Trend Report explores these layout techniques in more detail.