Creating a Stress-Free Environment
Charles Bombardier, Founder, CharlesBombardier.com
Related Trend Reports
Art & Design
,
Billboards
,
Boomers
,
Business
,
Credit Crunch
,
Eco
,
Gadgets
,
Life Stages
,
Lifestyle
,
Luxury
,
Marketing
,
Sports
,
Tech
,
Unique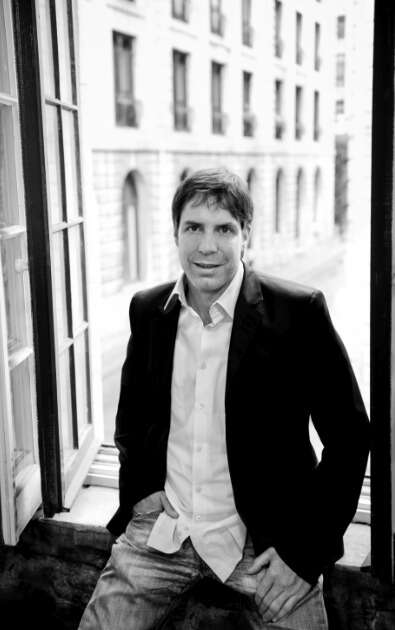 Charles Bombardier
is the creator of CharlesBombardier.com, a site where Charles imagines and creates designs and innovates concept vehicles. There is a narrative attached to each concept car, telling the story of how Charles came up with the idea and how the vehicle works. As well as being a skilled Entrepreneur, Charles studied Mechanical Engineering at the ETS in Montreal and has managed Bombardier Recreational Products R&D Team for the Ski-Doo Élite and the Can-AM Roadster. Charles is also a talented engineer who started his first business in 1999 and is pursuing his passion as he continues to work on his concepts and prototypes for his website.
3 Questions with Charles Bombardier
1. How do you generate new ideas?
Ideas always come to me very early in the morning. I will wake up and suddenly I have to grab a piece of paper to write my new idea down before I forget, and start thinking about the day-to-day stuff. I also read different magazines such as Popular Mechanics or Scientific American for inspiration.
2. What makes an innovative culture? How do you create a culture of innovation?
If you wish to innovate, you need free up some time to think. You can't rush creativity, and good ideas come to me when I am relaxed [as opposed] to being stressed with a deadline. I get up every morning with new ideas, then I begin to work on them as soon as the concept comes to me. So flexible hours to work, and a small percentage of free time allocated to innovate, help increase the output.
3. Looking to the future, how are you going to be a leader in innovation?
I am going to continue to design my concepts, taking inspiration from everywhere and various contributors. I had my first job on the assembly line when I was 16 years old, and from there I have found my passion in designing these concept vehicles. I will continue to use the inspiration and the knowledge I discover in my daily life to fuel innovation now and in the future.