Striving to Constantly Create (INTERVIEW)
Ben Ewy, Creative Director, New Era
Related Trend Reports
Activism
,
Art & Design
,
Credit Crunch
,
Education
,
Fashion
,
Fashion for Men
,
Hip Fashion
,
Jewelry
,
Lifestyle
,
Luxury
,
Marketing
,
Photography
,
Pop Culture
,
Shoes
,
Social Business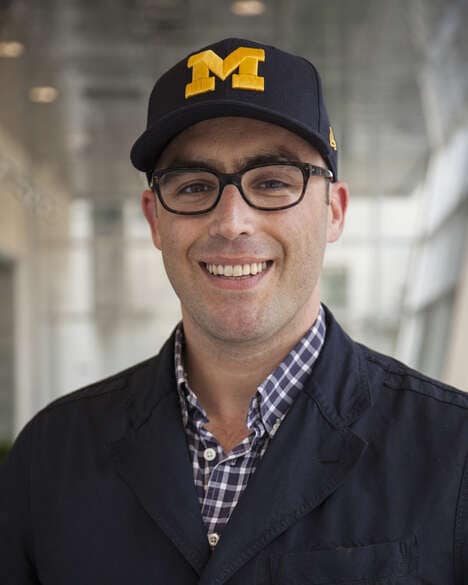 When one thinks of a brand that perfectly combines amazing style along with high-performing products, there are few names that come to mind faster than New Era. New Era is the company that creates the most incredible, unique and fashionable hats that are seen on everyone from DJ's to professional athletes. Ben Ewy, the Creative Director, dips his hand into many different artistic features that go into creating the end product. Growing up, Ben was a huge fan of both sports and creative outlets, making his time at New Era truly his dream job.
4 Questions with Ben Ewy
1. How does your team generate new ideas?
A big part of our process is our global trend team. Contributors from all around the globe will send in their ideas (of what seems to be trending in their area,) and this will help to create a trend. We also travel, do market shopping and look at all the components together. Another factor that is extremely important to us is getting authentic sports experiences. We go on trips to venues like the Baseball Hall of Fame, where we can be inspired by authentic, and vintage ideas. We want to make sure our product works on a street level, but a large portion of our business success comes from designing products for athletes.
2. How do you identify trends? What resources does your team use to spot trends and consumer insights?
I always say you're as good as what you know. I always want to make sure we know what is happening at the parties, on the blogs and in the athletic world. Then, as a group, we need to collaborate and curate our ideas. There are a lot of good ideas, but they may not work for the brand. We have to look at all information through the New Era lens, and then it has to pass the gut check. There are things that aren't quantifiable. We build product either months or years ahead, so you have to know how to create a product people will want.
3. What makes an innovative culture? How do you create a culture of innovation?
A big part is trying to create a safe place where people can bring up ideas and have their voices heard. The smallest voice sometimes has the largest impact. People need to be given a platform to put their ideas forward, and we have to make sure we don't forget to ask for their opinions. You don't learn anything by talking all the time. There is something to more regimented thinking, and we have a new Director of Innovation, so you'll continue to see new ideas that further ingrain us in the cultural landscape.
4. Looking to the future, how will New Era continue to be a leader in innovation?
Here at New Era, we are our harshest critics. We are a sporting goods company that strives to do better. We have a drive to win, to be number one. We want to evolve and create beautiful things. We are always going to be pushed by our athletes; as sports apparel becomes more advanced, we have to as well. Being innovative is in our culture, and we surround ourselves with innovative people who constantly push boundaries.