Customizing Your Shopping Experience
Daniella Vitale, COO, Barneys New York
Related Trend Reports
Architecture
,
Art & Design
,
Business
,
Celeb Fashion
,
Design
,
Fashion
,
Hip Fashion
,
Interactive
,
Internet
,
Jewelry
,
Luxury Fashion
,
Marketing
,
Media
,
Photography
,
Pop Culture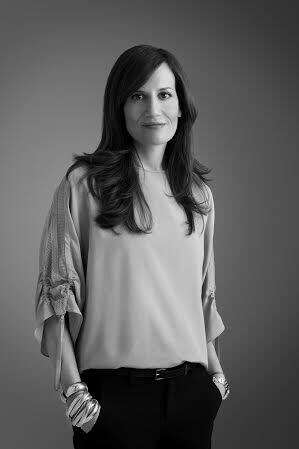 Daniella is Barneys New York's Chief Operating Officer, running all Operations and Merchandising. She has been at Barneys for three years, playing a strategic and pivotal role in the company. Mark Lee and Daniella are great partners and have always run the company with a strong partnership. Daniella views Mark as a great mentor.
Barneys New York spends a lot of time with designers and brands to curate and present products that are exclusive to the company and create a true specialty store. Barneys is also trying to take a different approach and integrate ideas that will be effective for the physical store and the online store. Barneys New York is one of the few retailers with the same team who runs both on and offline, which is important to create a more holistic experience for their customers

1. How do you identify trends? What resources does your team use to spot trends and consumer insights?
We have a fashion office, and they spend the most time in different markets, traveling and visiting all of our stores. Trends are often seen an an an old-fashion way: identified in magazines or fashion week. This is part of how we identify, but there is also something to be said about traveling and understanding different trading areas, devices that they use, food and culture through traveling to our different stores. Online influences are also crucial, as we retrieve behavioral information from our websites. We know exactly what everyone is doing, as technology allows us to be much more intuitive, and we can develop trends using this information. We are also trying to be much more inclusive, in terms of getting feedback from in-store employees. Utilizing the people in the stores to help us to define what the people want, and what our employees want, which is important to us.
2. Has there ever been an instance where another industry has influenced an innovation at your company?
We are influenced by a lot of different disciplines, but [are also] influenced by the technology industry. It is important to incorporate a digital component in our physical stores. Our customers now have a digital tabletop to order from, which was inspired by a digital directory in a Hong Kong airport. The technology industry is so broad, but it's influenced us the most. People didn't think we could sell jewelry online three years ago, and now, technology has become a part of how people live.
3. Looking to the future, how is Barneys New York going to be a leader in innovation?
To be a leader, it becomes how we roll out our physical and on-line retail store strategy. The customer wants to shop everything, but we want to create an exclusive shopping experience as well as giving people beautiful things at all different price ranges. We are also changing the digital strategy to be much more integrated in terms of content. Instead of simply listing trends, we want to create a narrative on every product and designer page. The narrative describes who the designer is and what the product is all about, creating a separate experience for the customer. A narrative should be attached to anything that we do. Nine months ago we also started working with an outside company, to improve the customer experience and to create a culture around this. We are trying to create a new benchmark instead of duplicating another experience.