Creating a Community to Enhance Consumer Interaction (INTERVIEW)
Barbara Messing, CMO TripAdvisor
Related Trend Reports
Architecture
,
Art & Design
,
Design
,
Hip Hotels
,
Life
,
Lifestyle
,
Luxury
,
Marketing
,
Pop Culture
,
Social Media
,
Tech
,
Travel
,
Unique
,
World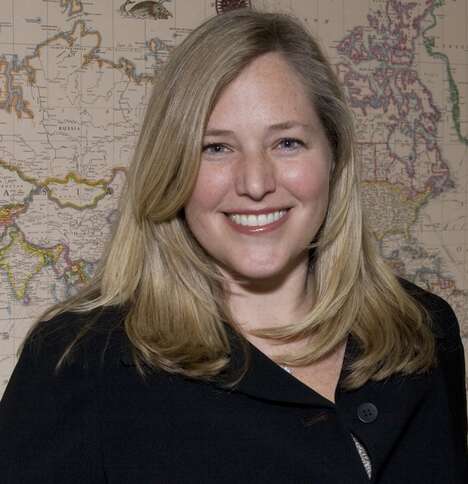 With over 260 million unique visitors each month, TripAdvisor is, hands down, the largest travel site in the world. Barbara Messing, the Chief Marketing Officer, explains that although TripAdvisor is a fairly large company with almost 2,000 employees, it still functions very much like a startup. "We try to hire people who have that startup mentality. Innovation is in their DNA and they constantly come up with lots of great ideas as well as ways to execute those ideas." One of those exciting ideas is the recently launched City Guides app which is essentially your own personal travel guide on your phone. It works in offline mode so you can use it anywhere in the world without incurring data roaming charges, and even plan your whole trip itinerary on the plane while discovering top attractions, hip hotels and delicious diners in your city of choice.
Four questions with Barbara Messing:

1. How does your team generate new ideas?
We are highly involved with technology and think about what the needs of the consumer are and how to solve for those needs. We keep track of what is going on in the world and what our competitors are doing, but at the end of the day, our site is very much a community and we need to make sure that what we do is good for the community and will helps our clients plan their trip. There are a whole range of smart thinkers out there that are doing interesting things that we can take back and apply to TripAdvisor. For example, we recently acquired a company that was doing hiking trails where hikers get to plan out their own trips and we applied that idea to walking tours and came up with ideas such as the foodie tour which stops by all the top food spots. Another thing we leveraged that we've seen other industries doing is the gamification of the site. Rewards, badges and leveling up are rewards that motivate users and give them recognition for their ratings and reviews, and this reward system has seen viewer productivity go up dramatically.
Facebook is a big influencer for us because we know that the friend network is important to people - the wisdom of the crowd is great but the wisdom of friends is nirvana. With that in mind, we've layered Facebook data with user data so that when people go on TripAdvisor, they can see all the places that their friends have stayed as well as their reviews and ratings. Our partnership with Facebook helps people feel more connected, giving them a way to let others know what they've done, we have over 17 million candid traveler photos that have been sent in and people get to send each other messages and updates about things they loved and then check their newsfeed for updates on what their friends are doing. This kind of social proof is what keeps our community active and involved, even when people aren't planning a trip. Travel is a very social and inherently emotional category. When it comes to advertisement, we don't have to create the emotion as many already associate travel as an important, high-order luxury which people care strongly about. They take pride in every decision they make which can put a lot of pressure on travel planners to get it right. We want them to get it right and we give them the tools to do that. Getting people engaged creates a community that feels an affinity towards our brand and this community is our lifeblood.
2. What is the biggest challenge you face when innovating?
The biggest challenge we face is that we still want to try and function with the same ideals as a startup where we have to constantly keep coming out with new ideas and figuring out how to execute them quickly, however we also need to maintain the scale at which we are now functioning. Everything has to be done with a global mindset and reach a significant group of people in order to be meaningful. Getting our team to think creatively while also thinking bigger is a challenge. Another aspect that is important for us is staying active in the community. We have loyalists who want to engage and we're continually thinking of the right ways to engage them that are authentic including Facebook as well as forums where people post questions and respond to each other, often within 24 hours. This helps build an online community that, in turn, helps builds the site for us. We're not perfect but we always strive for continuous improvement. We want to makes sure that everyone has the opportunity to present their ideas and be creative.
3. In what ways are you actively investing to enhance innovation at TripAdvisor?
We get people out of the office, send them to conferences and listen to new speakers because more innovation is always good in marketing. Our trip to Cape Cod in a few days is an example of one of our offsite events where we get to listen to cool speakers, take part in fun activities and get people comfortable enough to step out of their shells. We have brainstorming sessions on a regular basis, sometimes outside agencies come in and helps us with certain challenges and campaigns, giving us an outsider's perspective. Conferences are a great way to see how big thinkers, even those from outside of the travel industry, approach problems in innovative and inspirational ways.
4. What makes an innovative culture? How do you create a culture of innovation?
Never ever stop. We've been innovating for the last 13 years, but we never look at the past or focus only on what we are doing today. We are always thinking ahead, thinking about what we can accomplish and how we can launch it quickly. It's all about making sure these amazing ideas get to see the light of day so that we can improve quickly and make TripAdvisor even better.
An innovative culture is an accepting and open-minded one. You might have 20 ideas with only one that will work, but you need to keep up a sense of openness and exploration and test and optimize each of those ideas to see what works. We operate as a flat organization so any person can come up to the management team, even to the CEO, with their ideas as there is no hierarchy when it comes to getting ideas on the table. It is a very creative environment where ideas happen quickly and frequently.
With an open environment that is careful not to be narrow-minded or hierarchical, it is possible to sift through the bad ideas as well as the good and find the nugget within each one that can lead to inspiration for building bigger and better ideas.