Finding Classic Femininity Through Fashion (INTERVIEW)
Athelia Woolley, Co-Founder of Shabby Apple
Related Trend Reports
Architecture
,
Art & Design
,
Celeb Fashion
,
Design
,
Fashion
,
Hip Fashion
,
Jewelry
,
Marketing
,
Media
,
Photography
,
Pop Culture
,
Shoes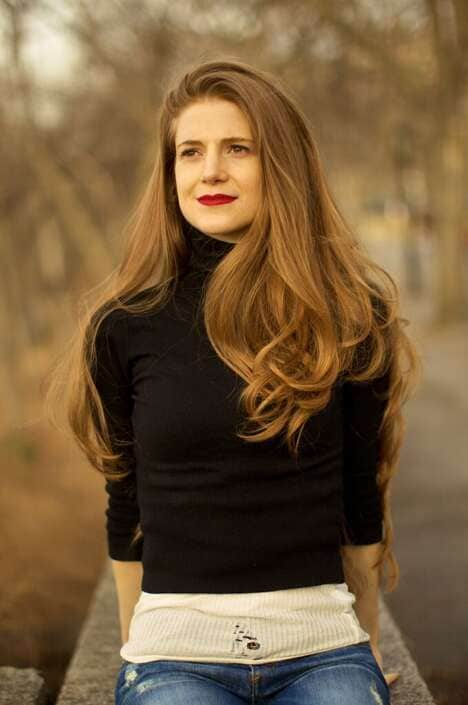 Athelia Woolley is the Co-Founder of Shabby Apple, and before her present journey began, she was a modern dancer, studying art history and working as a human rights counselor. When she and good friend Emily McCormick got together, they came up with a company that focused on modest and classic dresses that enhanced femininity. Through this vision, Shabby Apple was created, adding a classic feminine touch to the fashion world and helping women worldwide through a connected charity: Accion. Through their desire to make women feel confident and feminine and their altruistic passions, Athelia and Emily have created a company built upon creativity and generosity.
2 Questions with Athelia Woolley
1. How does your team generate new ideas?
I was a modern dancer prior to Shabby Apple, and although it may seem unrelated, my background in modern dance has helped me to direct a free flow of creativity that we use in order to generate ideas at Shabby Apple. We give people the creative freedom in order to come up with new ideas instead of restricting their creativity.
At Shabby Apple, I have also hired designers that are completely different from me, and have styles and ideas that are unique to my own. By hiring designers that are unlike myself, it allows us to combine our tastes and enhances the way we are innovating at Shabby Apple.
2. How do you identify trends? What resources does your team use to spot trends and consumer insights?
We use big fashion events such as New York Fashion Week in order to spot trends, but once we find the trends we love, we have to make sure that they are relevant and fitting for Shabby Apple. Take fringe and pastels for example, we know that they are trends but the question is: how do we incorporate these trends into our company and our fashions so that they work with our brand?