Three Tips for Creating an Aspirational Brand Strategy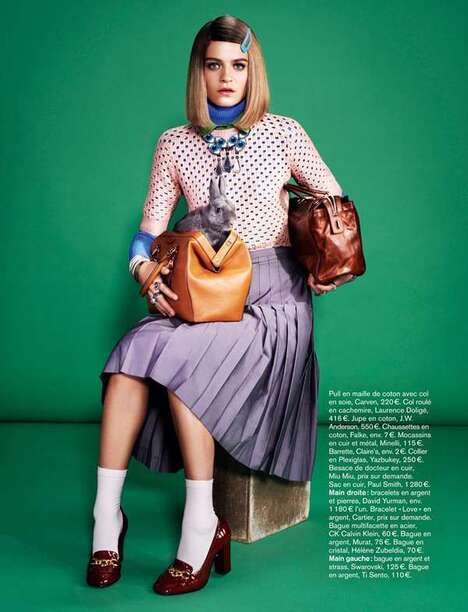 Creating an aspirational brand strategy is an unexpected move that can help evolve a brand from ordinary to extraordinary. Celebrity culture is more pervasive today than ever before, which is why synergizing attributes of it with a product can have fantastic results. This topic is addressed in Trend Hunter's
Branding Trend Report
, where the concept of creating brand loyalty is characterized with manageable tips for businesses of any size. Creating an aspirational brand can be done in three simple steps:
Advertise with excess:
Targeting your demographic with seductive lifestyles like those of icons as seen within
Socialite Persuasion
will help enhance the exclusive level of a product. Celebrities and socialites are associated with excessive lifestyles and giving a product a Hollywood status makes it more appealing to those looking for a taste of the good life.
Integrate into the every day:
Creating brand loyalty is essential to ensuring a product makes it past the first year and immersing it deeper into the consumers life helps create a more cohesive relationship, as discussed in this
Branded Living
PRO Trend. A strong connection to a product will help make a consumer more proactive with regard to suggesting it to friends as well as attach a meaningful sentiment that stands the test of time.
Emphasize a natural attitude:
Keeping things casual won't make things seem contrived; it's about creating a more personal, natural balance between products and the lifestyle. It's important to remember that consumers are great at recognizing ingenuity, so consistently taking a step back and recognizing what went wrong will help move things forward instead of keeping stale ideas going.
Developing an aspirational brand strategy doesn't have to be as intimidating as it may seem; implementing simple solutions that create a strong connection to the high life allows consumers to get closer without going beyond their means.