Making Style Accessible Globally (INTERVIEW)
John Mooney, Head of Men's Design, ASOS.com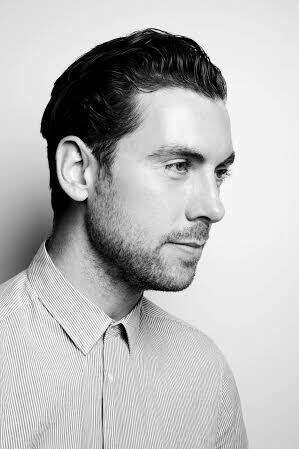 John Mooney has been Head of Design for Menswear at ASOS.com for four years now. He describes his journey at ASOS.com as if he was "riding the crest of a wave." The growth of the design and retail team has escalated extremely quickly, due to more exposure globally. John Mooney has been watching new labels come about, and feels very honored to be a part of the ASOS team and the experience.
ASOS.com is a place for young adults of all shapes and sizes to embrace and develop their style. With over 65,000 products, there is no shortage of selection when it comes to clothing. ASOS.com even has a 'Marketplace,' where users can trade clothes from around the world to get the most use out of every garment, and to keep their personal style forever fresh.
3 Questions with John Mooney
1. How does your team generate new ideas?
The design team is made up of 15 different people, and although there is a certain structure in place, you can't always have a path. You should try and empower the team to bring new ideas on a daily basis. We travel around the globe to places like Tokyo, Europe, and Los Angeles, although we are lucky to be located in London ourselves. London is a melting pot for culture with amazing art, music and fashion, that constantly inspires us. We work intensively with the ASOS design team, because the range is so vast and big, as we have the biggest global menswear range. With 6000 options per season, it's important to have a team of experts to keep the fluidity and the knowledge of design, and the market focused.
We see clothes and fashion day to day, but to get inspired we will go to that gallery, or that preview event. We are also taking more photographs of guys on the street. Guys out there are our biggest influence. Simply looking at a group of ten friends, you can spot the alpha male who is trying to wear something different. It is the nature of peer-to-peer influence, that the other friends will soon follow.
Our target audience is younger, being 24-25 years old. We even just go out there and ask questions to our audience like: What is the job you have now? What music are you listening too? You can't just provide trends for the sake of it; trends have to have a purpose. My team is highly skilled, all on our own. We support that editorial image, and are constantly reacting to different trends. There is constant change. We have the advantage, because we are a digital business. Once our warehouse carries an item, we can sell it right away.
2. What makes an innovative culture? How do you create a culture of innovation?
ASOS has gone through such vast growth in such a short amount of time. ASOS now takes up 50-60% of our building, as opposed to the one floor we occupied four years ago. We do have plasma screens and devices to showcase presentations. We also have coffee areas that are great for meeting in, and discussing ideas, as opposed to the corporate meeting rooms. Our business is not based on hierarchy; everyone has a say here.
3. Looking to the future, how is ASOS.com going to be a leader in innovation?
We class ourselves as pure play retail, as we have a large target market and are technologically on the forefront. A lot of people who want to shop also want to share. Whether it is a cheeky selfie or an Instagram post, people want to talk about what they've been doing. We are personalizing our site so that you won't see, what you don't want to see, on the front page.
The elements of technology also need to be fun. Technology is a huge thing, as we have online and mobile offers. We are all influenced by technology, as phones rule our lives and we become surrounded by it.
ASOS.com also believes in ethical trade, as we always have to be doing the right thing. The ASOS family supports charities, and we take an ethical approach to anything that we do. We are moving to organic cotton, and diminishing everyone's carbon footprint. We also appreciate body image, and understand that some people want to look cool, but can't find the right fit for their figure. We appreciate that globally, body shapes change. We embrace all, and are bringing unique fashion for the masses.