Innovating Through Storytelling (INTERVIEW)
Arie Assaraf, Owner, TNT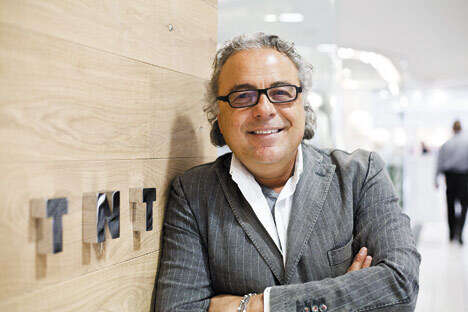 Beginning 20 years ago, Arie Assaraf had a vision to create a brand that was full of incredible clothes, and was customer-centric. He created TNT, which is known as the place to shop in Toronto for original, high-end pieces. Arie's goal from the beginning was to work with his customers, and to help grow their closets. With his dedication to telling a cohesive story with high quality merchandise, and his passion for his work, it's no wonder TNT has become one of the most iconic brands in Canada.
3 Questions with Arie Assaraf
1. Do you have any specific rituals for resetting your team to be creative?
The best way to reset creatively is to start with the customer. It's important that when a season starts, I think about everything that she might need in her closet. We try to innovate on some level every season. I don't remember one season where we didn't open a new section or carry a new line. Being stale cannot happen. Also, to reset my team, I need to make sure that everyone knows they have a future. They need to trust me, because I will always be able to have clothing lines, but having a dedicated team is imperative to being successful.
2. What makes an innovation culture? How do you create a culture of innovation?
It's not something you can necessarily create; you either have a strong innovation culture or you have one that isn't that strong. You need to make sure you bring it out of others. If there is a story that is important to tell, and I get that story, I'm going grab that opportunity. Relating to an innovation culture can happen anywhere. If I'm at a restaurant, and I like what a server is doing, then I will immediately text someone from my team so that we can discuss it at the next meeting. Service is so important because it doesn't cost money, and being respectful and nice leaves a lasting impact. We are human, and we can make mistakes, and it's important that our team knows it.
3. Looking to the future, how will TNT continue to be a leader in innovation?
As a brand, we need to think like a brand. We will continue to expand in our social media efforts, innovate and attend as many trade shows as possible. We will also continue to be innovative because I am open to all brand lines being carried in TNT. As long as their story is apparent, and I feel that I can retell it properly, then they will be a part of our company. We want to continue telling our story, and making it important. When a representative for Commes Des Garçon came into our store, they instantly realize that it isn't about their label, it's about TNT, which is a positive aspect about our store. We want to work with other designers, and ultimately tell both our stories in a way that works for us.