Revolutionizing the Innovation Process
Ann Czaja, Master Chocolatier, Lindt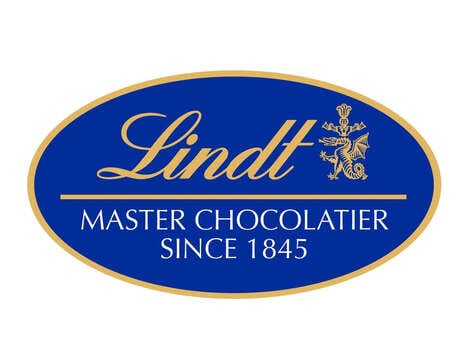 Ann Czaja (pronounced Chai-ya,) a confectionery and chocolate expert, is a Master Chocolatier with Lindt & Sprüngli, the world's leading producer of premium chocolate. Ann began her career in Zurich, Switzerland, where she resided for 14 years. It was there that she first developed an interest in culinary arts. After working in the catering and restaurant industry for many years, she recognized desserts as her forte. Ann applied and was accepted into a traditional apprenticeship program to study pastry and chocolate, and soon realized that chocolate was her true passion.
Ann completed studies and earned her credentials as a licensed pastry chef and chocolatier. She began working for Lindt & Sprüngli shortly thereafter as a Master Chocolatier at one of Lindt's chocolate boutiques in Zurich. The store's open kitchen allowed for live demonstrations on the art of working with premium chocolate, while interacting with customers from around the world. In 2006, Ann returned to the United States and began working as the Lindt Master Chocolatier for Lindt USA.
Since joining Lindt USA, Ann has collaborated with her Master Chocolatier counterparts around the world on "Lindt Chocolate Passion," a book that leads consumers on a delightful journey of chocolate discovery, including the history of chocolate and Lindt's Master Chocolatiers, as well as delicious chocolate recipes.
Ann has hosted chocolate focused events, sharing Lindt's five senses tasting process, chocolate pairing recommendations, and culinary demonstrations, including discussions on the history of chocolate and Lindt's contribution to the premium chocolate market. Bringing her passion for premium chocolate to life, Ann utilizes her experience and training to perfect premium chocolate offerings. She plays an important role in Lindt's ongoing innovation with product research and development.
Ann is originally from Alexandria, Va. and received a bachelor's degree in psychology from Syracuse University. She currently resides in New Hampshire with her husband.
3 questions with Ann:

How does your team generate new ideas?
Lindt has been creating premium quality chocolate since 1845 and has had success using a variety of different methods. First, we do a lot of consumer research to better understand our customers. We also track preferences to see which of our products are selling, and at what rate. Lastly, we have a terrific research & development team who effectively sparks fresh and exciting ideas for us here at Lindt.
What is the biggest challenge you face when innovating?

One of the biggest challenges we face at Lindt is to stay fresh and keep identifying new trends. We are also constantly working on translating our ideas from concepts to actual chocolate products. This can often be a tight rope balancing act for us. At our company, chocolate is always the protagonist! Anything we put into our chocolate has to accentuate the chocolate experience. By experience, I mean premium chocolate should be savored and enjoyed with all five senses: look, touch, listen, smell and taste. Lindt continually strives to create that premium chocolate experience for consumers day in and day out through new and innovative chocolate creations.
Looking to the future, how is Lindt going to be a leader in innovation?

Lindt has been a leader in the premium chocolate industry since 1845. We revolutionized the chocolate making process with the invention of the conche in 1879, which provides that smooth, melt-in-your-mouth texture. Lindt will continue to maintain its spirited innovation and take its passions to the next level. We will also continue to lead through our culture because our passion is real. We are a leader in premium chocolate and we will continue to be innovative, and craft the world's finest chocolate.