Creating an Online Business Network (INTERVIEW)
Andrew Robb, COO, farfetch.com
Related Trend Reports
Art & Design
,
Celeb Fashion
,
Design
,
Fashion
,
Fashion for Men
,
Food
,
Hip Fashion
,
Lifestyle
,
Luxury Fashion
,
Marketing
,
Media
,
Photography
,
Pop Culture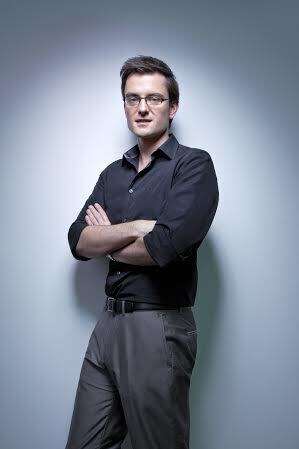 Andrew Robb is the Chief Operating Officer at farfetch.com and has been working at the innovative company for three and a half years now. Previous to this, he had a career at eBay and launched an innovative e-commerce start-up, leading a team through the launch of the company to a fully operating business.
farfetch.com is a global fashion community that brings the best independent boutiques from around the world to create a space for customers to purchase their favorite items online with ease. The company is always looking towards its customer to make changes, and improve the main site.
3 Questions with Andrew Robb
1. How does your team generate new ideas?

We believe that you have to be revolutionary, as things can always be done differently. When a customer has a problem, or we see something or hear something they would love to see, we come up with innovative ways to solve these problems. We use both the "creative genius" approach and the collaborative approach; it's finding that spark that comes from somewhere that's key.
2. Has there ever been an instance where another industry has influenced an innovation at your company?
One of the interesting areas we look at is the restaurant booking business, not having to do so much with the consumer, but with the boutique side. We provide software that enables boutiques to sell online and market themselves, which has a lot of parallels with what has happened in the restaurant space. If you look at it, we have all these amazing retailers that are now all networked together. The future for us will be about how we help this network create unique services, and experiences for customers.
3. How do you identify trends? What resources does your team use to spot trends and consumer insights?

Everything we do comes back to the idea that we are very selective with the boutiques that we choose for Farfetch. We only work with the best boutiques, as they are the ones creating the trends. We get a ton of insights and creative thinking from our boutiques, both on the supply and demand side. Then we can see from data what is resonating with our customers, and use that to help fuel future changes to how we do things.