Engaging Consumers
Anders Warming, Head of Design, MINI
Related Trend Reports
Computers
,
Cosmetics
,
Fashion
,
Gadgets
,
Jewelry
,
Luxury
,
Marketing
,
Multimedia
,
Pop Culture
,
Tech
,
Ultra Luxury
,
Unique
,
Watches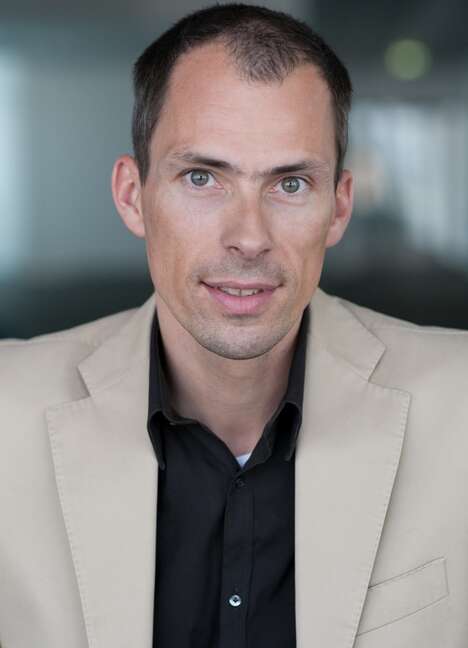 Anders Warming is responsible for everything you see related to MINI, including the car's interior, exterior, and the accessibility aspects. He grew up sketching cars and this developed further over time. Anders now designs the cars within the MINI design team. MINI is at the forefront, and his team focuses on everything from design, aesthetic solutions, and technology for the future. Anders and his team is doing everything from production cars, to vision cars, to concept cars. MINI is a British automotive brand owned by BMW.
Three questions with Anders Warming:

How does your team generate new ideas?

An example would be the London Design Festival-- this is very important. The presence of MINI is important. At the beginning of the year, we look toward the future and we're always thinking about our next steps. We are not just here to promote our designs but to engage in dialogue with different companies and designers. We have seen results, but at the end of the day we learn from the ideas young designers have for us. Designs on car projects are coming from the history of 4-wheel mobility. Right now, our event (Dezeen and MINI Frontiers: The Future of Mobility,) spotlights six young designers that are bringing us six different directions of their work. They don't have much of a background in auto, and just jumped into this project. We're very proud of them. This event is a cultural statement and dialogue of the auto industry, and we're very excited with the direction MINI is going.
Do you have specific rituals for re-setting your team to be creative?

One of the main premises is drawing cars. Our process has moved from doing things in different media. Drawing is a dying art that I would like to maintain on my design team, however. I still draw everyday. Sketches on the wall have to be convincing because they are the first image of what the car can look like later on down the line. If you don't have that thrill of the sketch, it's hard to be excited later. It's important to sketch on two dimensional paper with pencil. In that sense, quantity is important. You don't have the first idea on the first sketch. Often times the best idea is after the 100th or 200th sketch.

How do you identify trends? What resources does your team use to spot trends and consumer insights?
For us, if it's here today, it's gone tomorrow. We have to be careful about responding to trends. The idea we have now, before it lands in the hands of the customer, can change rapidly. What we look for are far-reaching facts. What kind of infrastructure will we have in the future, and what kind of materials will we have in the future. We have an outlook toward our regulations and roughly what is going to be needed. The inside factor is the materials for the future; we can predict this part because we're working with vendors and this will give us an idea and perspective for how to move forward.