Keeping Things Simple
Alan Petrik, COO, The Popcorn Factory
Related Trend Reports
Art & Design
,
Bizarre
,
Design
,
Drinking
,
Fashion
,
Food
,
Gadgets
,
Hip Fashion
,
Jewelry
,
Lifestyle
,
Media
,
Photography
,
Pop Culture
,
Tech
,
Unique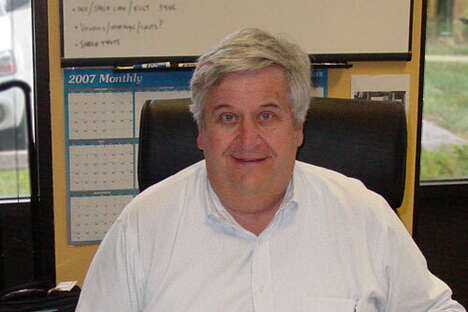 Alan Petrik is the COO of The Popcorn Factory. His responsibilities include being completely accountable for the branding and management of the company. Alan has been working at The Popcorn Factory since 2007. The Popcorn Factory specializes in fresh-popped popcorn in a variety of exclusively designed tins and packaging. Their gourmet popcorn is always popped and packed fresh and made with high quality ingredients. They start with grown-in-the-USA corn kernels and air pop it. Then they infuse their popcorn with great taste and flavor, including real butter, cheddar and other cheeses and 100% corn oil.
Three questions with Alan Petrik:

How does your team generate new ideas?
We do a lot of different things and we pool our collective talent together. For instance, when we're talking about new popcorn flavors, we come to a table and brainstorm. People get those ideas from what they're eating and seeing and looking at in the marketplace. The other part that helps is that you need to be willing to change. If you don't change, you will slow your innovation process-- because innovation drives change. We start with brainstorming, keep an open door, and make decisions based on opportunity and risk assessment, flavor, product line, and so forth.
Do you have specific rituals for re-setting your team to be creative?

You need to keep it simple, and you need to ask 'what's next?' If we sell a particular gift very well what's the next gift? It's not a ritual, its about having an open door-- and there are no bad ideas. What's next for our program, what's next for our custom line? We're trying to take things to the next level. I don't know what the next thing is, but with the free flowing exchange of ideas, we will figure it out.
Looking to the future, how is The Popcorn Factory going to be a leader in innovation?

The heritage of this brand has been made up from our new ideas and our motivation to lead the way. How do we stay innovative and a leader? We keep tackling what we do best, and we continue to think about innovation and set trends. The only way you know you'll be a leader is if you got recognition. We are always looking to the future and we are always thinking ahead. To facilitate you have to keep it simple, block and tackle; also, never forget to hire people smarter than you are. You have to have people thinking of new ideas and how to stretch a product line.