Creating an Adaptable Business Strategy That's Socially Responsible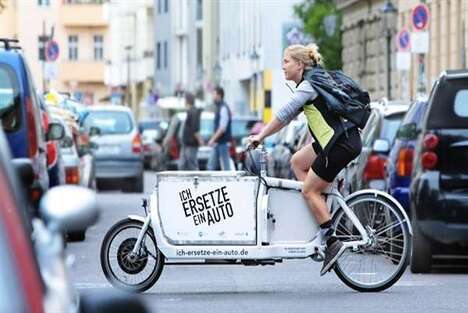 In today's modern economy, there has been a distinct focus put back onto social issues regarding the population as well as the environment, and creating an adaptable business strategy that's respectful to both is a 21st century approach that boasts benevolence. There are a variety of different ways that a brand can go about creating a business strategy that's socially responsible; it's simply about pinpointing the areas to do so.
Moving goods is a crucial element for the modern business and Trend Hunter's PRO Trend
Eco Delivery
details the ways that urban businesses are adapting a more environmentally friendly means of transport. Cyclists are able to navigate more freely than traditional vehicles and operate on a more local level, which can relate back to the accountability factor for a brand. Utilizing this modern form of delivery can save time and money, and become a key aspect of a brand's business strategy that sets it apart.
Keeping the experience convenient for the consumer is an effective way to have them coming back. Trend Hunter's PRO Trend
Social Good Subscriptions
pinpoints some of the ways that businesses are incorporating charity into the buying process, which is both simple and streamlined. As such, connecting with charities to collaborate on a campaign or promotion can entice customers and enhance a brand's image to be more focused on people than profit. In turn, everyone can benefit and the results can be fruitful.
Developing an adaptable business strategy with a socially responsible edge is a great way for a brand to give back and help enhance respectability. For more information on brands that operate with socially responsible aspects, check out Trend Hunter's
Social Good Trend Report
.