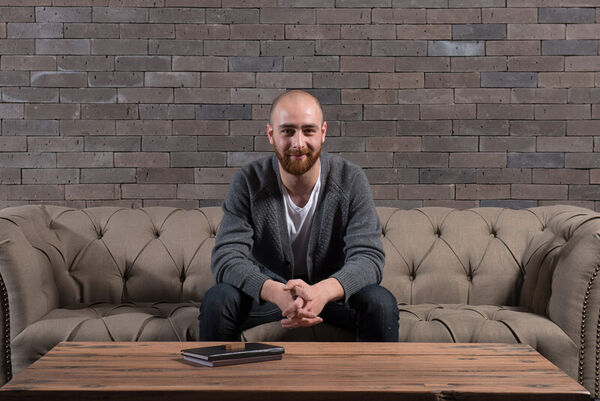 Artemano is a popular furniture and décor brand in Canada. However this is not your average furniture retailer; their focus is actually not on creating furniture, but on creating ambiances and atmospheres that evoke a sense of relaxation. Home is an escape from the hustle and bustle of everyday life and Artemano's mission is to generate feelings of calm and relaxation by bringing beautiful, nature-inspired pieces into your home.

Yoni Amir, Director of Marketing at Artemano, oversees a team of highly creative people responsible for a breadth of marketing activities, but generally focus on creating a truly unforgettable in-store experience for customers. One thing Artemano does to create amazing experiences is change the layout of all their stores every single week, so if you visited a store a year ago and go back today it will be a totally different in-store experience. This kind of innovation is what solidifies Artemano as an unrivalled thought leader in their industry.

Q&A with Yoni Amir:

What makes an innovative culture? How do you create a culture of innovation?
It's really all about the people. Our team is super passionate about their specific roles within the organization, but also about what our company is doing as a whole. Every individual on our team believes in Artemano's mission to create a calm and relaxing atmosphere at home; we apply this philosophy of home being an escape to our workplace as well, which really allows us to be comfortable and constantly innovating.

As a team leader, my focus is on creating the right atmosphere to foster creativity: We don't use rigid, vertical hierarchies here because we want every individual employee to have a voice and to have that voice heard; we practice open-door policies, encourage employees to get up from their desk and try to keep things a little less structured. So in a lot of ways we still operate like a start-up, which is much more conducive to creativity and allowing our employees to own what they do. At the end of the day, an innovative culture is one that is constantly pushing the envelope, is never happy with the status quo and is never happy with copy and pasting previous ideas. Innovation is a core value at Artemano so we don't have any choice but to constantly evolve to stay ahead.

Do you have specific rituals for re-setting your team to be creative? How does your team generate new ideas?
To promote the generation of new ideas I try to encourage everyone to take the full amount of time they need to evaluate trends, review business goals, and meaningfully reflect of their ideas. People need as much time as they need to properly develop ideas, so we try not to rush the creative process here. Since we focus on the concept of creating an escape, my team is encouraged to work wherever they feel comfortable; their office, communal workspace, outside on a nice day, remotely from home, in our showroom at the head office, or anywhere else that will promote a relaxed work environment. This type of free environment is much more synonymous with generating fresh ideas.

One thing we do that's a little different is hold frequent group brainstorming sessions where we just review old initiatives. We explore reasons why they did or didn't work and look for areas we may be able to build from so that we're constantly pushing forward with new ideas. While it is important not to simply replicate old ideas, you can often gain insight or inspiration from them. At the end of the day we make sure our team has been built with the right kinds of people that share our company ethos, so innovation is at the core of everything we do at Artemano.

What is the biggest challenge you face when innovating?
Timelines are our biggest challenge. Ensuring everyone has the time to commit to developing their ideas is important, but it's difficult to dedicate the necessary time when you're up against tight deadlines as well as everything else you have on the go (emails, meetings, other projects etc.). I think tight deadlines have the greatest potential to disrupt creativity.

Another challenge for us is that we're currently expanding at a rapid rate; originally based in Quebec, we've recently expanded throughout Ontario with stores in Ottawa, Toronto, and Mississauga and we actually have two new stores opening in Vaughn Mills in August and Don Mills in October. It's really hard to dedicate time for innovation when we have to work on multiple stores at the same time, develop new websites, and deal with everything else that comes with this kind of business expansion.

How do you find inspiration or ideas from adjacent industries? Or do you focus only on your category?
We definitely take time to evaluate trends in general; if we want to be innovative and constantly pushing new ideas we have to look within and outside of our industry. Fashion, for example, is a great industry to look at for inspiration, but you have to be careful not to just replicate what's already being done. A lot of people have a tendency to follow what others are doing and they become complacent. Other industries are useful for sparking inspiration, but at Artemano we're trying to see how far we can push our own new ideas.

Looking to the future, how is Artemano going to be a leader in innovation?
A lot of people view innovation as synonymous with technology and while we are looking at updating our technology – legacy POS systems for example – we're really focused on creating a truly remarkable in-store experience that evokes all five sense for our customers. Innovation is just part of our DNA as a company and looking to the future we're going to continue to push the envelope and stay focused on constantly creating new experiences for every customer.

References: artemano