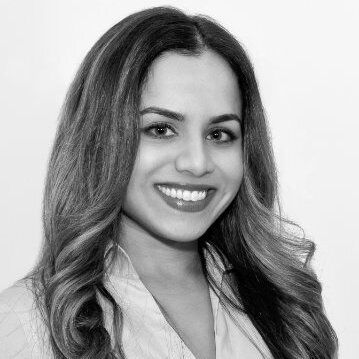 ONE Sotheby's International Realty is one of over 750 affiliates in 60 countries that are part of the Sotheby's brand, providing access to luxury properties for sale in South Florida.

Yasmeen Ansari is a Global Estate Agent at ONE Sotheby's International Realty and is responsible for assisting clients with the purchase, sale, or lease of residential properties. As a local resident, Yasmeen is well-versed in schools, shopping, and entertainment in the area and provides expert advice to her clients from start to finish.

4 questions with Yasmeen...

1. What makes an innovative culture?

An innovative culture is only supported by not fearing change. Often, agents fall into their regular routine of how they have conducted business for years and hesitate when companies want to implement change. Agents need to recognize that change is what creates opportunity. Just as the real estate market continuously changes, agents and brokerages need to evolve with those changes.

The most drastic change that we have seen in the last few years would have to be the increased use of technology. Clients can now view properties on apps from their phones and contracts can be signed and executed within minutes through email. An innovative culture must support these changes and as agents, we have to be willing to learn new systems in order to use our time effectively and keep up with the trends.

At the office level, meetings and learning sessions should be conducted to make sure that agents are comfortable with the continuous innovation that is occurring on a day-to-day basis. When the applications are used as prescribed, it is a win-win situation for all parties involved. Agents who insist on fighting the change soon find that it is more timely and difficult to use their old methods and keep up with the fast-paced world of real estate.

2. Do you generate ideas for your business by looking to other industries, or do you mostly focus on your own category?

I look at both what other industries are doing, as well as my own industry. You have to see which parts of what other industries are doing that will work in your own. For example, marketing is a huge component of selling real estate. To get the most exposure, you need to have a well-built website with the proper structure to improve your search rankings. These are the same things other larger companies are doing for their businesses because it's how you get your name out there. In addition, you need to have a large social media presence because the first thing that someone does when they meet you is Google you. Your presence on the Internet has become your walking resume. Now, agents have to make sure they are posting regularly to their Facebook and Twitter accounts -- it is how they stay relevant. Generally speaking, I would say most industries are using the same tactics for marketing, it's really just the audience that may vary. The end goal is to obtain as much exposure for your brand as possible.

3. How do you reset your team to be creative? How does your team generate new ideas?

I think the primary component to constant creativity is to be open to change. If you keep doing the same things over and over, you are not being creative. Today's ever-evolving world requires us to constantly try new tactics and keep things interesting. In order for my team to keep the creative juices flowing, we discuss all ideas, no matter how trivial they may initially seem to be. Everyone's ideas are welcome and everyone has to be open to testing them out. This is the only way you will continue to wow your clients as well as your peers.

4. What is the biggest challenge you face when innovating?

The greatest challenge is when you face criticism or when your tactics are not producing the way you would have hoped. Innovating in business usually correlates to dollars and when it doesn't yield the results you would have liked, it can be disappointing. You have to remember though that not all of your ideas will always work and not everyone will always approve of your methods. You have to experience some setbacks before getting to the reward. Innovating takes time and you must be willing to dedicate that and recognize that if you are not innovating, you will be left behind.
References: onesothebysrealty