Innovating to Embody a Greater Cause
Jody Levy, Founder, World Waters
Related Trend Reports
Branding
,
Commercials
,
Credit Crunch
,
Design
,
Drinking
,
Food
,
Health
,
Interactive
,
Inventions
,
Lifestyle
,
Luxury
,
Marketing
,
New Ventures
,
Pop Culture
,
Social Good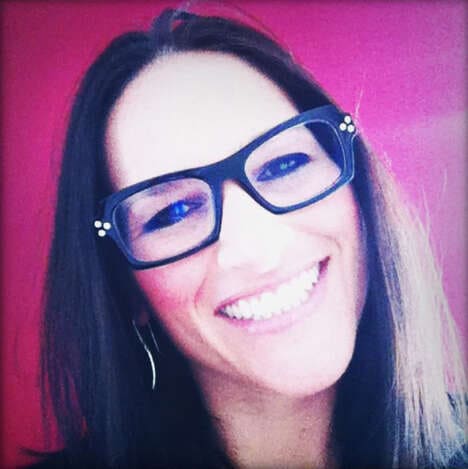 Such is the impact that a small dent, blemish or deformation on a watermelon can have on a consumer's purchasing decisions that, in the United States alone, this translates to approximately 800 million pounds of waste each year, according to World Waters founder Jody Levy.
A manifestation of her faith in watermelon, which Levy calls "the miracle fruit," is her company's first product – WTRMLN WTR – which is made entirely from raw watermelon with no added water or sugar. Levy's trust in watermelons is justified, given it has double the amount of potassium as a banana, a wealth of immune supportive vitamins, electrolytes and lycopenes, and also contains Citrulline, which is conducive to muscle recovery and also acts as a natural Viagra.
Yet, the staggering number of watermelon waste, considering the fact that it is the most consumed melon in the U.S ahead of cantaloupes and honeydews, took Levy by surprise.
Levy says the watermelon is a fruit that can evoke strong memories and create emotional or sentimental connections – WTRMLN WTR is described as "Summer in your mouth" – which reflects World Waters' desire to be something more, and to be part of "a bigger mission." While she acknowledges that creating an all-natural product that is cold-pressed, unheated and maintains all of its benefits while negating the need for any additives or chemicals is a challenge logistically and financially, Levy, who comes from an experiential design background, says informing and educating consumers about what is put into our bodies and how that affects us is the vision that drives her business.
As an embodiment of that philosophy, Levy says one project she is currently working on is to create large-scale vertical farms in post-industrial cities that can sustainably grow the produce to create their beverages. Levy admits it's a provocative and ambitious approach, but a mission value she says stays true to underscoring why consumers should pay attention to what they're putting in their bodies to make the right lifestyle choices.
Five questions with Jody.
1. How does your team generate new ideas?
What makes our team really special is it's primarily made up of people who don't come from food and beverage. Our food scientists, heads of production and COO come from food and beverage, but everyone else comes from the world of brand creation, marketing and experiential design, so we bring a different kind of creative energy. A large part [of generating new ideas] is about what people love and how people connect, looking at what has really powerful health benefits that don't currently exist in the marketplace and what we can do with the technology that's out there.
It's really about assessing what's going on in the industry, the cost of food growth, supply chain, manufacturing and processing, and looking at how we can achieve the big picture goals we've set by introducing new products that are delicious, tasty and that we can have fun marketing. When it comes down to it, it needs to be fun and really fascinate people; we really need to give people reciprocal communication by telling stories and adding to their daily life.
2. How important is the role of the consumer for your business?

It is hands down the most important thing. One thing that's been a focus for us in building the brand is creating unique experiences that offer something that gives back to people. There are so many that watermelon fits into – parents want to give it to their kids, people love it for workouts and recovery, and people are drinking it in the morning and a hang over is gone in 15 minutes. It's strange how many occasions there are, and because of that, we have the opportunity to tell these stories connecting to all these different platforms. Whether it's WTRMLN WTR or some of the other products that we're working on, it's all about the consume. It's not just about engaging with the consumer to sell more, but more about how do we give people these unique experiences and how do we tell them stories that are actually going to change the way that they live in the world and better their lives, think differently and inspire them.
3. Have you looked to other industries for inspiration?
As a designer, I spend so much time and energy on architecture and non-traditional materials. I look at how people are innovating to solve problems and one of the things that was really important for this brand early on was obviously inspired by all of that – to create a package and a brand that is fun and sexy. The definition of fun and sexy came from all different industries – from the design world of consumer goods and products, to fashion branding and looking at the way that certain hotels and hospitality venues communicate their stories as well as how different types of entrepreneurs in the wellness space are creating mission driven brands and how they're communicating that to the world. I recognize that with a lot of the brands that I've worked with over the years that people, no matter how old they – especially the younger consumers – are really tapped into the companies that are actually telling bigger stories and committed to making change.
4. What is the biggest challenge you face when innovating?
I think our biggest challenge now is that we have a system set up – we've had to create our own manufacturing line because people don't have co-pack for cold pressed products, at least not at the scale that we're building towards. Now we have the structure in place that whatever innovation comes next needs to sit within that structure. All of a sudden, we're working within the system we've created and I haven't yet had that limit me in any way, but it's a new set of constraints. Whereas before, the constraint was everyone saying 'no' or 'you can't do that,' which was just motivating me to push harder, but now we really do have to be thinking about how to innovate and create products within the infrastructure we've created.
5. How do you intend to face the world with the products and vision that you have?

I think the key is to fly under the radar. Right now, our strategy is that we're launching into the premium wellness space and into the markets where we have an audience that's educated and while we do that, we're taking on initiatives that are both educational and entertainment-based that will further inspire people … As it relates to the mission, I think it's really about going grassroots. When it comes to this part of the message, it's really about aligning with the people that are making change in the world and knowing that every person we inspire is part of that change that we've made. I don't look at it as 'how are we taking on the big boys;' I think of it as, 'I understand the constraints of turning a giant ship, so how do we create an infrastructure that a large company could actually take and implement into their existing infrastructure' and make it affordable, work and make sense.