Overcoming Challenges
Willie Greene, Founding Editor-In-Chief of WeTheUrban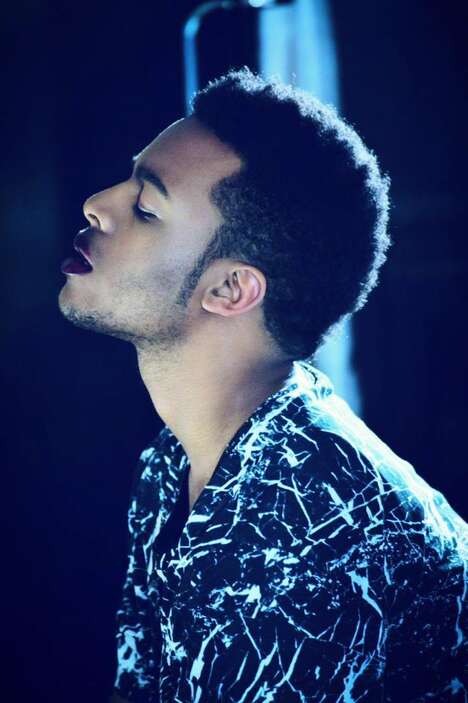 Willie Greene, the founder and editor of online fashion and culture publication
WeTheUrban
, is focused on providing his readership with inspiring, enlightening content, rather than simply relying on what's going viral. Greene uses
WeTheUrban
as a platform with which he can discover, share and elevate artists, designers and creators across all industries, ensuring that it's a culturally diverse and cutting-edge online destination.
6 Questions with Willie Greene
1. What is the biggest challenge you face?
Starting this when I was just 15 in middle-of-nowhere North Carolina, my biggest challenge has always been obtaining my own resources and getting people to take me seriously. There's no rule book to this sort of thing (especially when the digital/creative landscape is so up in the air thanks to the Internet now ruling the world). It's sometimes hard for brands and entrepreneurs (especially when you're black and young) that aren't already established to really get their feet off the ground. The WeTheUrban team is also very small - there's just three of us doing all of it with me handling all social media, updating the site and all content for the zine. I've been super picky about growing my team as I want to do it when we have the resources to bring on the best of the best. I don't look at all of this as a negative thing though. Lord knows I love me a good challenge!
2. What is your favorite way to interact with viewers of your site?
Instagram would have to take the cake! Ours has been growing faster and faster each month it seems. It's probably my favorite social media tool out right now! No secret that with social media consumption higher than ever, people want more and more as fast as humanly possible. Instagram has this down pat. It's also a tool we use to inject a little humor into the brand - you should check it out!
3. Are there any adjacent industries outside your own that you actively source for inspiration?
Aside from the contemporary art scene, I'd definitely have to say the film world inspires me the most. Cinematography has been a growing interest of mine and something we've been trying to pay more and more attention to with the progression of our magazine and the issues we're releasing. I definitely can safely say I've been inspired by more filmmakers and documentaries than runway shows.
4. Where do you see the future of blogs heading?
The future of blogging is truly up in the air but I honestly think that in the future, if you want your blog to be big, you're going to have to turn it into something bigger. A creative agency, a clothing line, a magazine, etc. With the market so saturated, simply having a nice blog isn't going to cut it (if you want to make a career out of it at least). [...] I don't think blogs will be the main bread and butter for people in the future.
5. What is the mission of your blog?
For WeTheUrban, it's all about the visual. The art. You'll never see a buzz piece about Kim Kardashian or Lindsay Lohan -- we simply want to inspire, enlighten and uplift creative people through our content.
6. What makes your blog different? How can viewers leverage the content on your blog?
I think we're different in the sense that you don't see many blogs tackling contemporary art, cutting edge tech, new music, AND fashion all in one. As far as leveraging content, most of the content we post is shared across all of our social media platforms. WeTheUrban.com should definitely be in your bookmark tab, though!