Why Clear Objectives Spur Innovation (INTERVIEW)
Oskar Korkman, Consumer Evangelist at Nokia
Related Trend Reports
Babies
,
Design
,
Fashion
,
Gadgets
,
Health
,
Lifestyle
,
Luxury
,
Mobile
,
Pop Culture
,
Tech
,
Watches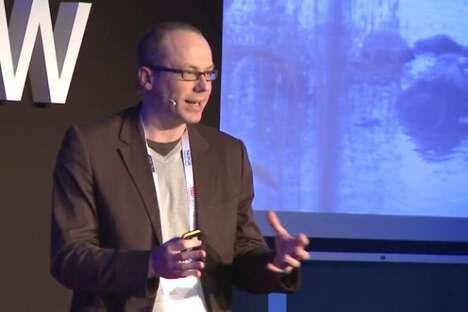 As the Core Consumer Evangelist (formerly Head of Consumer Insights) at Nokia, Oskar Korkman has a unique perspective on innovation due to his experience in consumer insights. According to Oskar, innovation is about matching technological capabilities with the behaviours of consumers to find a purpose as a company. With clear objectives and a sense that you're contributing to a movement greater than one single product, a company can drive innovative thinking further.
4 Questions with Oskar Korkman
1. How do you motivate your team to come up with good ideas?
Overall, Nokia does something like explorative research, which isn't traditional research, but instead it explores a social topic happening in market. One of the challenges is how to present the insight in an inspirational way. It's one thing to get the research, and another entirely to present it in a way that people are motivated by.
You need to have some sort of purpose. It's not necessarily about making more money, but something where people can feel they are contributing to society overall. That turns out to be very important for motivating our team, and for myself also.
2. Do you have specific rituals for re-setting your team to be creative?
High level, for Nokia it has been the fact that people haven't been super successful. You can't save a successful company because no one wants to listen to new ideas. The ideas at the time are so successful that the other option seems like too big a risk. When you're not successful, it is easier because you realize you need to think in new ways and that's something that's happened here. It's made it possible to kind of restart and somehow come up with new starting points.
On an everyday level, there are workshops, creative sessions and going out of office, but that doesn't seem to work so well. I think people are fatigued with the whole notion and pressure of being creative and coming up with new things. I see energy come from the sense of doing something concrete and having an impact on the company and the world. You don't have a feeling that you're in a workshop because you need to be in the workshop, but because your solving something that is a practical thing that has to be solved. I'm not such a big believer in creative processes. It's about having a clear objective as a company and on a project-to-project basis.
3. What's the biggest obstacle you face in innovation?
The biggest problem is when you have people working in separate silos and you don't get this interaction between all these elements. It's easy to say we should all collaborate to come up with the next great idea, but not necessarily in practical terms to get everyone to understand and appreciate everyone's point of view
4. What makes an innovative culture?
It comes from having a clear purpose as a company and knowing exactly what we're here to do. It also comes down to collaboration between competencies. You need to start from insights about consumers and work from there. I'm lucky here because people are comfortable with the type of data that is more qualitative and insightful. I know other companies where you always need to have the latest decimals right regarding the figures to make a point about something. It's important to be able to have an open debate about the culture.