Understanding White Space Innovation Strategy (INTERVIEW)
Charles Cain, VP at Starbucks
Related Trend Reports
Art & Design
,
Branding
,
Business
,
Credit Crunch
,
Design
,
Drinking
,
Fashion
,
Food
,
Gadgets
,
Home
,
Kitchen
,
Lifestyle
,
Luxury
,
Marketing
,
Media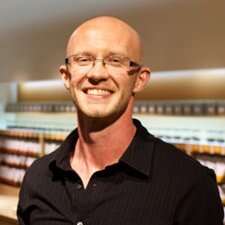 As Starbucks continues its global sprawl, the coffee giant is now focused on disrupting the specialty tea industry, according to Vice President, Charles Cain. Mr. Cain is head merchant and operations leader of the Tazo brand, which the company purchased back in 1999. There is an abundance of opportunity residing in global tea markets, and Starbucks is keen to innovate the specialty tea space just as it did with coffee. We caught up with Mr. Cain to get his take on how Starbucks continues to innovate and how he motivates his team to come up with game-changing ideas.
4 Questions with Charles Cain
1. What are the methods used to motivate your team to come up with good ideas?
I think the key is to not artificially motivate them, but rather feed their spirits. An employee who is valued, who believes in themselves and the company, that person will instinctively search for ways to add value. It's not so much a matter of motivation as much as it's a matter of nurturing the skills they already possess. The people on my team -- and throughout the company -- want nothing more than to have an impact. The need to have influence, to have an impact, that's a big motivator.
2. How significant is the topic of trend spotting to your business?
I'd say it's important to know what's trending, and to know what the competition is trying to do, but the key to capturing the consumer's imagination is not always just a matter of being new and different. Getting the consumer's attention only works if you're then able to consistently meet and exceed their expectations. I like to take a balanced approach between best practices and testing new strategies. I would say that more important than traditional research is being out in the field watching, interacting, talking and listening to consumers in a real life environment.
3. Can you tell me what the secret ingredients are in creating a culture of innovation?
Starbucks is a world-class, innovative company. There's an entrepreneurial spirit in the DNA. The character of the culture starts at the top and flows throughout the entire company. There's an expected pace of change here that everyone is on board with. We have committed employees who take personal ownership of their work. There's a great collaborative environment here, and while it can be challenging to break down the hierarchy at a big company like ours, it's really important to pay attention to ideas, listen, enact and engage with employees at every level. I think Starbucks does a great job of that. You never know where the next great idea is going to come from. If the business demonstrates a willingness to test new ideas and embrace change, the teams will embrace innovation with a natural, hopeful expectation that they'll be able to make a real impact.
4. Finally, in what way would you say Starbucks is actively investing in innovation, or are you satisfied?
With a world-class company like Starbucks you can't ever afford to be satisfied. Customer expectations are always changing, and we're always trying to meet and exceed those expectations. We're constantly looking for white space opportunities. For us, we're constantly testing -- regional tests, operational testing, marketing, packaging. There's a ridiculous amount of change that happens here so that we can best respond to and implement what's resonating with our customers. With my Tazo tea team specifically, we're taking a close look at the specialty tea industry in the United States. We're learning a lot about tea consumers and our competitors. We're executing new ideas and getting immediate customer feedback around what they're looking for in a tea experience, and what we're learning at this one store could have applications across all of Starbucks stores in the future. There's a tremendous opportunity in the tea market, and we're focused on being just as innovative in that space as we were with coffee.