Internal vs External: Where Do Innovators Focus? (INTERVIEW)
Heidi Emanuel, Sr. Innovation Officer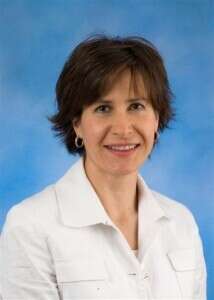 With a portfolio containing over 100 leading U.S. and global brands, General Mills must keep innovation fresh and top of mind. Companies cannot be complacent, only satisfied with hitting goals and not taking risks on potential opportunities, or they risk losing valuable market share to feisty competitors. While this is nothing new, the revived focus on innovation for Fortune 500 companies like General Mills is. We spoke with Heidi Emanuel, Senior Innovation Officer, and asked her about the value of the
General Mills Worldwide Innovation Network
(G-WIN), the importance of culture and how the consumer drives their innovation capabilities.
5 Questions with Heidi Emanuel
1. Ideation and insight gathering is crucial to the front end of innovation. How do you motivate your teams to come up with great ideas?
When inspiring colleagues and trying to push for creativity, it's all about focus and patience. Things can't be forced. A lot of people at General Mills are given performance appraisals based on innovation, so it's mandated in some respect. However, I think the best motivation for our innovation teams is to get them out of the office and get them in front of our consumers -- everything starts with the consumer. We try to get teams inspired by discovering something new about the consumer, something they didn't know about.
2. What resources does your team use to spot trends, market opportunities or competitor innovations?
There are people within our consumer insights group dedicated to this sort of thing. It's very important for us to have a really good grasp and understanding of global trends. Our innovation catalyst teams -- the i-Squad and the x-Squad – are responsible for unearthing trends and reviewing insights. One is internal-facing, focusing on new product and new growth opportunities, and the other is external-facing, focusing on external innovation outside of the company. The teams have dedicated people who are constantly scrutinizing these trends and looking at them from various vantage points. Also, our global innovation network,
G-WIN
, connects us with innovators from around the world.
3. Innovation is never easy in consumer packaged goods, especially when going after the white space opportunities. What's the biggest obstacle you face when innovating?
I think when you're working on truly differentiated, new-to-the-world products, you can't predict what's going to happen and, therefore, it's really hard to move forward. It's difficult to take the next steps and have management buy-in if you're not able to predict traction. Innovating can be hard when you lack predication capabilities. We're a very adverse company, and spread people across the business, which has a lot of benefits but can cause you to lose your expertise a little. We're not always our consumer.
4. Culture is an important aspect of innovation. Some say "culture eats strategy for breakfast." How do you create a culture of innovation?
We create a culture of innovation by putting the consumer first. There are two central themes at the core of the company: the consumer and our brands. The best way for us to innovate is to understand the consumer better, to become intimate with the consumer, their lives and their problems. Secondly, we clearly understand our brand promise and what we have to deliver on. When you connect those two I think we have the foundation for our culture.
When your goal is to understand consumer needs intimately, a lot of good comes out of that. Once we understand the problem -- by understanding our consumer -- we open doors to the entire world. We can't always solve the problems, so we open the doors to hear what the world is saying.
5. Looking to the future, what will General Mills have to do to stay relevant and on the cutting-edge of innovation?
What we need to do is answer the last question first. We have to maintain and grow a portfolio of very diverse products. We have to get innovative with retailers. I'd even like to see consumers have a more hands-on role, maybe working with them early on in the innovation process. Finally, we just need to be more nimble, more efficient.