Connecting Consumers Through Cultural Icons
Matt Shiffman, Dir. of Marketing, VIVA Beverages Inc.
Related Trend Reports
Art & Design
,
Branding
,
Design
,
Drinking
,
Food
,
Health
,
Hip Hotels
,
Home
,
Inventions
,
Lifestyle
,
New Ventures
,
Pop Culture
,
Social Good
,
Travel
,
Unique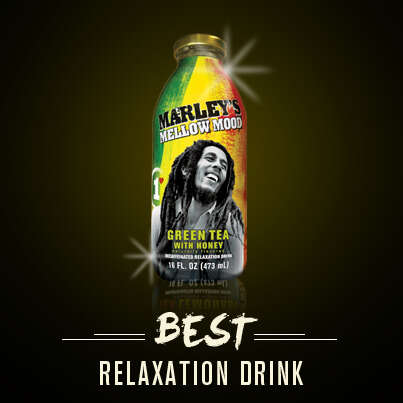 When VIVA Beverages Inc. was founded in 2007, the beverage company first launched with Quick Energy, a functional drink designed to help boost energy levels for heavy exertions of the body. Since then, VIVA has introduced and extended its product lines to the opposite end of the stimulation spectrum with Quick Relaxation and, after being approached by the family of the late Bob Marley, Marley's Mellow Mood and Marley's One Drop.
Matt Shiffman, the Director of Marketing and one of three founders of VIVA, says the universality of the Marley name across various cultures, languages and generations unites consumers from across the world -- VIVA's brands are now sold in over 40 international markets -- and the co-branded beverage is just one medium in which his legacy continues to live on.
Three Questions with Matt.
1. How does your team generate new ideas?
It comes down to the creativity that you have within your organization, and the creativity you have with your partners and other advisors that are part of the business. We do a lot of studies, research and [conduct] focus groups to see what works and what doesn't. It's all about being the first to market with innovative and fresh ideas, so when you have a novel concept, which is what we had with the Marley [relaxation drinks], we are the relaxation category … It's just a matter of seeing what works, testing it and seeing what sells.
2. Have there been instances where another industry has influenced innovation at VIVA?
Absolutely. I think given the nature of our brand and the wonderful icon that we get to work with day in and day out with, we've been extremely influenced by music and culture. From a charity position, we also have a partner charity called 1love.org, which was set up by the Marley family to do wonderful things around the world. It's a combination of those types of things that helps us in our direction and helps us to connect with our core consumers. At the end of the day, people who are aware of Bob Marley and understand the usage occasion of our product will try our product. We're a great tasting product that works and whatever outside influence that we deem appropriate to the brand, we will try and sample from and figure out how to apply it.
3. What is it about the Bob Marley name that works so well when branding a product?
We've got a very great, powerful brand. Bob is one of the most recognizable figures or icons of our time and he is also recognized all over the world, so when you leverage Bob's image and we're able to use that effect – whether it's music or family – it's a tremendous, powerful tool that not many other people have gotten into. When we first started this, everybody looked at us as being this novelty product. We just made a superior product that functioned well and the consumers really took a liking to it, which ultimately made us a sustainable international brand.