The Value of Visual Optimization Marketing
Philippe Rene, Sr. Director of Research at Astral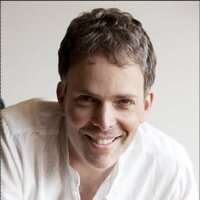 As the Senior Director of Research at Astral Out-of Home, a division of Astral Media, Philippe Rene understands the importance of targeted advertising. Earlier this year, Astral unveiled its MARK technology, which will hone in on specific audiences via consumer data. Philippe spoke to us about the importance of investing in innovation tools like media and visual optimization.
1. Can you describe innovation at your company?
Innovation is part of our DNA and part of our essence. The people that formed Astral are still part of its culture. The thing with innovation is that it can't be standard or it's not innovation. We hire the best people to bring the best things to the table. Whenever there's great idea, Astral has created an environment make it happen and see it through. We have 3 values in our culture and they are "communicate, simplify and execute." It's not a synonym for innovation but a way to get things done.
2. In what ways are you actively investing to enhance innovation?
We're always looking to enhance and rarely satisfied. We recently launched MARK (geomarketing technology that picks up on visual cues of consumers) which has two main components. The first is Media Optimization – a service that allows for the intensification of advertising faces where your target audience lives, works, shops and plays, which results in an increased efficiency in reaching them. The second is Visual Optimization – a service that analyses imagery and shows which elements will grab immediate attention, providing actionable results to optimize designs for maximum impact. Now we have to make it really strong and make the market aware of it before we move to the next big thing. So I'd say we're satisfied at the moment but we're always hungry to learn more.
3. How do you motivate your team to come up with good ideas?
The first element is to always observe what's out there because you want to be on the forefront, and to do that you have to keep your eyes open. Then there's passion. It starts with passion on the team; they have to have certain values - more than academic values - and a certain passion. When you're passionate, you can seek out creativity.