Viewing Failure as a Frame of Mind (INTERVIEW)
Louis Joseph, Global Innovation Director at Puma
Related Trend Reports
Celeb Fashion
,
Design
,
Drinking
,
Fashion
,
Fashion for Men
,
Hip Fashion
,
Home
,
Interactive
,
Kitchen
,
Lifestyle
,
Marketing
,
Media
,
Photography
,
Retail
,
Sports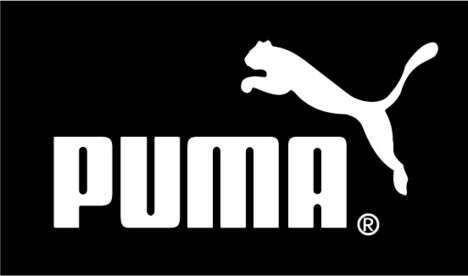 According to Louis Joseph, Puma's Global Innovation Director, one of the company's greatest strengths is its ability to not only cultivate innovative thinking, but to enable communication and connectivity between a professional network of employees stationed all across the world. As a global leader in lifestyle and athletic performance products, Puma invests heavily in travel and encourages innovation from every corner of the organization. With so many ideas coming in, Louis says the real challenge is in deciding which ideas should be pursued.
5 Questions with Louis Joseph
1. How do you motivate your team to come up with good ideas?
Formally, we have a standing montly call with all members of the team including engineers, designers, marketers. And at that time anyone can make a rocket pitch for his or her idea. Some of those concepts are formalized on paper and others are mapped in sketches of various designs or experiences we might want to create. At that stage, we don't try to critique, but instead build and magnify what's being presented.
2. How is failure viewed at Puma?
Failure is a bit of a frame of mind. We tend to consider innovation as a journey. Not to say we don't miss the target, but we are often re-calibrating ideas that don't hit the bullseye to reformat them for a greater degree of relevance. The brand is not afraid to take risks and wildly enamored with trying new things. This leads to experimentation, which leads to not failures, but discoveries.
3. Are there any specific rituals for re-setting your team to be creative?
Annually, we collectively come together for a summit. This year, it was in Dortmund, Germany. We visited the in Borussia Dortmund facility. They are a Puma supported football team, and we were there for the semi-final first leg of the European Champions League football tournament. We had strategic meetings, creative sessions, brainstorming. The atmosphere for a sports brand like Puma at that event was electric. It was very easy to get into the swing of things because of the environment.
We like to uproot from our desks and connect physically in spaces. It sounds simple, but we have people in Japan, Germany and Boston, so it goes a long way to connect in a similar setting in different pockets of the world.
4. What's the biggest obstacle you face?
Making the choice of what not to do is the biggest challenge; we have a lot of exciting ideas. Dealing with constraints of time and funding or trying to make an assessment of the future environment – which is tough today because of a shifting economy, globalization, etc – it's different to finally anti up and place your bet. We do a lot of deliberation about which ideas we're going to activate in our setting.
In any creative organization, this is the key challenge: where do you apply your resources for the most positive financial and community driven outcome?
5. Has there been an instance where another industry has influenced innovation at your company?
We do a lot of lateral thinking. We look at the auto sector. I'd say we're continually looking at gaming and gamification. We look at all things digital as well as GoPro and first generation content.
It helps us understand what's driving consumer behavior. We try to harness that in a way that's relevant to Puma, and keep our pulse on what's young and fresh even as it relates to art as well as matters of sustainability. In that area, we've learned from NGOs, which has been incredibly enlightening. It speaks to being a network company that we can share our knowledge, but also partner with organizations in other industries about creativity.