Innovating Inside the Box
Ute Assenmacher,Senior R&D Innovation Process Manager at Goodman Fielder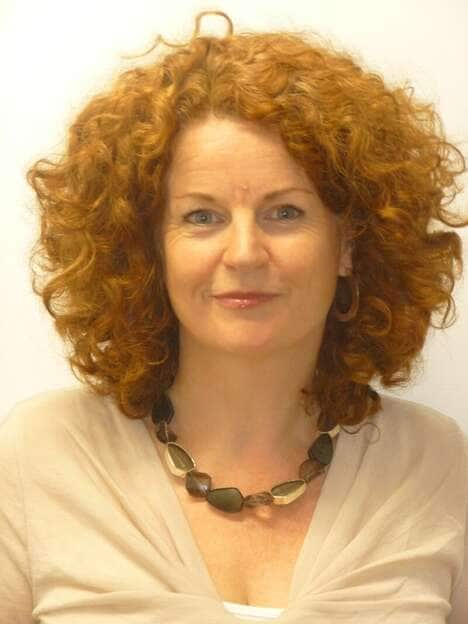 When it comes to thinking on a broader innovation scale while making use of the tools within the brand itself, Goodman Fielder is crossing boundaries into new, unexpected territory with its R&D Innovation Process Senior Manager Ute Assenmacher at the helm of the initiative. Whether it be optimizing the way the team analyzes trends or how a product itself is developed, Assenmacher and Goodman Fielder are helping to enhance the consumer goods market in new, exciting ways that plan on shaking up perceptions of what it means to be the purveyor of products for everyday life.
Five Questions with Ute Assenmacher:
1. How do you motivate your team to generate good ideas?
I work across a multitude of categories and teams. We get together regularly and we talk about the state of the nation and how the teams are feeling. Are they passionate and engaged? We focus on peoples' strengths and peoples' passions. We have moved people and modified people's positions to make it possible for everyone is to be truly passionate about what they're working on.
On innovation, we are running a lot of workshops to be as engaging with what they work with as possible, as well as to fine-tune their own strengths. I'm still working through developing an innovation culture, and we've done a lot of cross function ideation workshops and they help us to connect the dots better to understand what other departments are going through so we can understand what's going on earlier to help solve issues before they surface.
2. What is the biggest challenge you face when innovating?
There are a number of challenges. In a retailer-driven environment, if one is not permanently innovating, the result is a series of commoditized products. Our biggest challenges are to balance the demand for the low cost products from a retailer perspective, but still look at our bottom line. Investing in innovation is a challenge in itself but it has forced us to think within the box to use the existing constraints to become even more creative. In this environment, we are turning things on its head to really think of a new way of innovating.
3. What makes an innovative culture? How do you create a culture of innovation?
The fundamental requirements to foster innovation is thinking differently. We are almost constricted by our own perceptions of how to solve problems. Breaking the boundaries to think differently to get a different result. Teaching our team members on a scientific level to turn the paradigm on its head. We're actually starting from within a product to see that 'function follows form' to see if there's a different approach to take. We are teaching that, living that. People are attending exhibitions that aren't directly connected with our product scope to better learn and bring that back to the company-at-large. We need to change the conversation.
4. What's an example of when you were most proud of your team?
Where a product innovation was driven from the technical knowledge from the nutritional team. It's a product that finally launched and a number of different aspects came together. Another team worked on making bread naturally softer and fresher. The scientific knowledge contributed to developing a product, and it was driven by the passion of two different teams in R&D who then partnered with marketing.
Too often our innovation is me-focused. It's a lot of smaller, minor changes. We've created research projects and get government funding to help foster innovation on a larger scale.
5. Looking to the future, how will you continue to be a leader in innovation?
It's definitely around front end innovation so that we continue to explore the whole area of science-driven while matching it with trends that are happening around the world. It's going to be about asking: what do we already have? How can we foster and enrich that? Involving more and more people on the ground for a more holistic, upstream approach.
To implement a database, a ritual around innovation and expanding out into other parts of the business and focusing on the true front end to increase our level of innovation output. How do we do that? Building stronger interpersonal relationships. It's about true collaboration and having different interactions with other markets in the industry. Not being scared of doing it ourselves. Talking more as an industry. We need to find solutions as an industry.