Using Creative Innovation in Auto Design
Eric Clough, Director of Cadillac Interior Design at GM
Related Trend Reports
Art & Design
,
Business
,
Design
,
Drinking
,
Eco
,
Eco Architecture
,
Fashion
,
Gadgets
,
Health
,
Home
,
Life
,
Lifestyle
,
Media
,
Pop Culture
,
Regional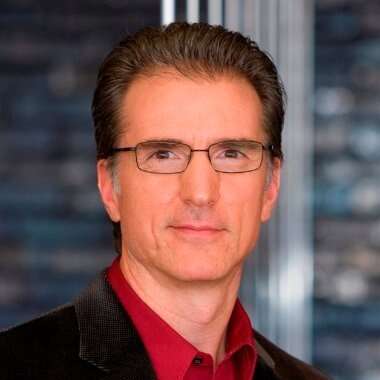 Serving as the Director of Cadillac Interior Design, Eric Clough knows all too well that lavish and elegant design work is not a one man show. Eric contributes GM's cutting-edge work to a great collaborative environment where anyone can bring forth ideas. We got a chance to speak with Eric about his perspectives on innovation, style and technology, and why he thinks a "cross-pollination of disciplines" will be the future of innovative design at GM.
4 Questions with Eric Clough
1. How do you motivate your team to come up with good ideas?
They don't need a whole lot of motivating and this is because design, as an endeavor, is always about creativity. I still encourage them to look at their influences – technology, furniture design, product design. I like to have my team look at external inspirations because they are influences outside of what we do. Then there is competitive awareness and knowing where the competition is going, and I don't ask them to do that, they are pretty well on top of it. Because our design teams are small, we do bring in designers outside of the studio and outside of Cadillac to participate, and they come in naturally with a different point of view. Then we will review each other's work; there is a lot of cross-pollination.
2. How do you create a culture of innovation?
Within design the culture of innovation is incredibly strong. A lot of it in our organization is like the healthy tension between crazy irresponsibility and pure execution. One of the things I try to do is to stay open to new ideas and give recognition to team members when they venture outside the box. I give general and loose guidelines. I let them go and try not to steer them too much. I also want them to scare me and push the boundaries.
Historically visual design – styling – had been separated from engineering, more so with autos than other products. That's not true anymore. From our point of view, design is the integrator. It's not just styling, it's intense problem solving and implementation of innovation that has to be done as a team, and you have to work with other disciplines to accomplish the goal. So we find ourselves reaching deeper into engineering, R&D, planning and marketing to build partnerships for innovation.
The other big opportunity I see is in the cross-pollination of disciplines. With all the separate organizations within GM that have such great expertise, future innovations will come from the blending and cross-pollinating of these disciplines. Cadillac
CUE
is a great example of that, where interior design, user interface design, human factors and electrical engineering forged an amazing team.
3. Are there specific areas of your culture of innovation that you would like to enhance to make you team more innovative?
I like to remove requirements. I like to ask questions like, "what if you didn't have airbags or you don't have to have a particular control in a particular location?" Whether it's a government mandate or just how it is because that's how we've done it for so long, I like to ask, "What would you do without that constraint?"
Another tactic I like to use are "what if" scenarios. It's like, "what if you had the ability to see through pillars in the car, what if you had the ability to do this or the ability to do that and how do we get there?" It's amazing what can be done today. It's incredible that what was fantasy in concept cars a few years ago is now possible.
Another great thing at GM Design is that everyone has outside interests. We have an incredibly range of expertise here. If you need anything done you can find someone that does it, whether it's cars, motorcycles, hobbies, houses or sports, the diversity we have here is phenomenal in every sense of the word.
4. How are you going to keep enhancing your team's innovation capabilities?
It has to remain a priority. It relies on getting the best talent. It relies on building the bridges in the corporation. It relies on the right tools to work with and having the right information. It relies on getting the best technology. We really need to focus now on the ideas that aren't available yet and we have to reach beyond what we're seeing. Then there's the free expression of our people. They have to be able to get those ideas out there and feel free to act on them. Not only do we embrace the creative outlet, we reward it.