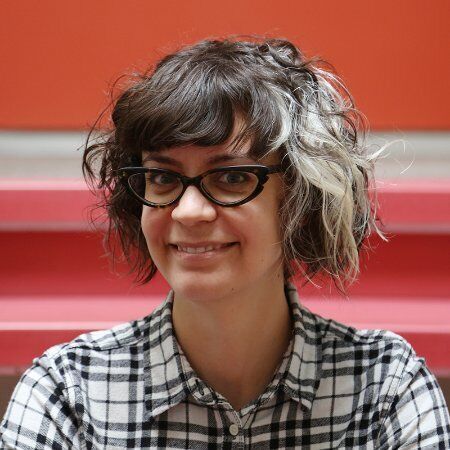 Having been with Universal Music Canada for 14 years, Senior Manager of Digital Content and Technology Telma Costa has seen the company evolve and adapt throughout the years to the fast-paced rhythm of the music industry, predating social sharing mega-platforms like Facebook, YouTube and even Myspace.

Three questions with Telma Costa:

1. How do you identify trends and how do you motivate your team to generate good ideas?

First off, we hire the most kickass team of ninjas and make sure we are very diligent with tracking tools and data management. We're just starting to really dive deep into data and let our marketing be driven by this data. It is important to look at what our consumers are engaging with on social media, what they like and don't like, however we also provide a constant stream of new content for them to check out.

We make sure to let our team know ahead of time what we're going to be brainstorming so that they can educate themselves on the topic and come fully prepared into each group meeting. We then collaboratively discuss what we, as consumers, would want to see while maintaining the mentality that no idea is a bad idea. We're always going back and elaborating on past ideas and encouraging each other's creativity.

2. What is the biggest challenge you face when innovating?

We have to abide by the rules and guidelines of our industry in order to make sure what we are doing makes sense for our artists and the industry as a whole. While those restrictions are not too limiting, we do have to be able to be adaptable in working around them when it comes to staying innovative. We don't spend too much time looking at what other labels are doing, rather, we often get inspiration from successful brands outside the industry such as Target and Canadian Tire - both of which have very creative approaches to branding and marketing.

3. How do you create a culture of innovation at Universal Music Canada?

Innovation and creativity don't always go hand in hand with a corporate culture, but we're lucky that we're already working in a creative industry and that allows us to get even more creative. As a leader, I strive to create open dialogue with my team so that everyone feels encouraged to take the time and put in effort towards creativity, but more importantly, I want everyone to keep having fun. We hang out on the weekends and after work in the evenings, we go to concerts together and really immerse ourselves in the music industry that we all love, so that we never settle for what's just okay, we strive together towards innovation.
References: universalmusic and linkedin