Fostering a Culture with Conviction
Richard Millard, CEO of Trust Hospitality
Related Trend Reports
Babies
,
Boomers
,
Health
,
Hip Hotels
,
Mobile
,
Pop Culture
,
Social Media
,
Tech
,
Travel
,
World
,
Youth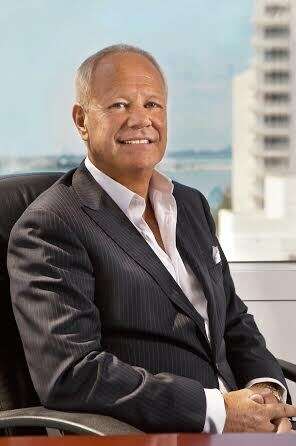 A man with a keen sense of humor and an even keener sense for business, Richard Millard has done, as he puts it, "every job you can imagine" within the hotel industry as he worked his way up the ranks to his current position - the CEO of Trust Hospitality. Amidst our conversation about interestingly niche boutique hotels and the new take on the hyper-connected millennial demographic, Richard emphasized that the most important thing to him and his company is its culture. Richard explained, "At Trust Hospitality, our team is made up of relatively young people and we're all very interested in culture. We created the 'Red Book' which essentially defines who we are and what we do because, no matter what, as time changes and our practices change, the culture should always stay the same." In such a people-intensive business, it's reassuring to see that the CEO is a huge fan of the people he works with. "You can teach people most things," he continued, "but you can't teach them attitude, and to work for us, you have to have the right attitude," which is why, when you speak with a staff member at Trust, you won't get a scripted "Hello, how can I help you," you get a real and sincere conversation from someone who actually cares.
Three questions with Richard Millard:
1. How do you motivate your team to generate good ideas?
The secret of life is all about what you surround yourself with. The folks I'm working with are relatively young, incredibly creative, full of energy, enthusiastic, well-educated and interested in everything around them - with such a great team, we really never lack for new ideas. This generation is full of very savvy and well-educated consumers and my team is really in-tune with that; they're very self-motivated and often their enthusiasm motivates me more than I motivate them.
When it comes to finding trends in the travel industry, we all travel a lot and someone will go somewhere and see something or find a need for something, or we'll see something cool on the internet that could work for us. We're just like our customers in that when we travel, we have certain needs and expectations that need to be met. For example, we don't want to be reaching under the bed to plug in our iPhones or tripping in the dark if we get up to go to the bathroom at night. We don't have a problem coming up with ideas, the inspiration is all around us, what it really comes down to is the execution of those ideas.
2. What are some of the challenges you face when staying ahead of the competition?
It's not really about always trying to be one step of the competition. From an innovation standpoint, you don't always want to be a guinea pig; we want to be more strategic and make sure an idea is proven and satisfies what our customers want and need before we execute it. Then we want to be able to do it with style at a great price value, because making something people want doesn't always have to be so edgy.
The biggest challenge we face is execution. Often times, there will be a whole group of people that are really enthusiastic about a certain niche, but they are not always a big enough group to cater to. Sometimes there isn't enough time to tell the story behind an idea and people might not understand what it is that you're trying to do. Being relevant is different than being trendy in that, we want to stick around and be at the top of people's minds, but we can't be spending lots of capital on projects that will be irrelevant the next year. While you can train your staff to adapt to the fast-paced world of changing technology, you can't necessarily train customers. As an example, there is no longer any need for phones in hotel rooms because you can dial customer service and emergency services via the television. However, many people still don't know this or are not used to it so we keep the phones around to give guests that option. You don't even need to dial 9 anymore for local calls, but we've kept that feature because people are so used to it.
3. How will Trust Hospitality continue on its successful path as a leader in hospitality?
We will keep up our steady success by being strategic and not jumping on every trend out there. Instead of trying to keep coming up with game-changers, we watch what works with other companies and then we try to put our own spin on it and make it better. A company of our size doesn't necessarily have the resources to invent new technologies and innovations, so we put our focus on the staff we employ and the customer experience they provide. Our team is made up of people who love their jobs and excel at what they do and that truly comes across to the customers. We take what we do very seriously, but we don't take ourselves too seriously because life is too short to be closed off to new ideas and new ventures.