Trend Spotting in Business (INTERVIEW)
Lisa King, VP of Insights & Innovation at Newell Rubbermaid
Related Trend Reports
Activism
,
Architecture
,
Art & Design
,
Branding
,
Business
,
Charity
,
Computers
,
Design
,
Eco
,
Education
,
Gadgets
,
Hip Fashion
,
Interactive
,
Life Stages
,
Lifestyle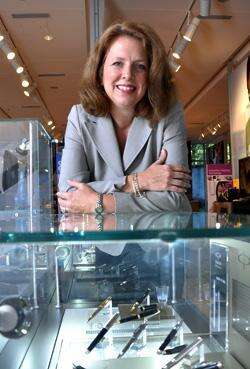 Trend spotting in business can be a tricky gig that Vice President of Insights and Innovation at Newell Rubbermaid Lisa King is tasked with -- unearthing consumer insights and connecting them with initiatives that will drive innovation capabilities for the corporation. We spoke with King recently to better understand the roles of trends spotting and culture, and how they tie in to innovation for Newell Rubbermaid.
4 Questions with Lisa King
1. How do you motivate your team to come up with good ideas?
I'm a big believer that motivation is intrinsic. We don't expect or even want all the ideas to come directly from our own teams. We engage with our supplier partners, our retailers and most of all the consumers and end users who interact with our products every day. Our brands at Newell Rubbermaid are integral parts of people's lives, so good ideas can be inspired by engaging with people who already know our brands and use our products.
2. Can you tell me how significant the topics of cool hunting and trend spotting are to Newell Rubbermaid?
To me, cool is a spark, and a trend is a flame. Trends show that a significant number of people are moving in a certain direction, they're behaving in a certain way, and they're interested in or more intently aware of some change—trends signal a shift that is well under way. It's vital that new product developers understand trends. At the most basic level, trends can be a headwind or a tailwind to your overall innovation success. When your product is relevant within a broader trend, it naturally benefits from the related dialogue that's going on. By contrast, if a product is incompatible with existing trends, it can have a harder time getting noticed
3. What resources does your team use to spot trends and competitor innovation?
One obvious resource is our own relentless curiosity. The thousands of employees across Newell Rubbermaid are a natural learning network for us. And there are many, many resources that are available online, as well as through industry associations, and other partnerships to help us identify trends. Understanding the ways that our end users and consumers are talking about our products online and in person can also point to trends.
4. It's been said that "culture eats strategy for breakfast." How do you create a culture of innovation?
Practically, we work to marry people's energy and passion for consumer understanding with a cadence of communication and events that allow people to connect and inspire each other. We hold innovation learning events on our different campuses. We have held monthly sessions such as curated screenings of short videos from TED.com, Behance, and, yes,Trend Hunter. We've brought in craft food makers from a local ice cream factory to talk about trends in artisanal food preparation. And we've hosted super quick design challenges, such as the popular marshmallow challenge, for a short team design work out that can be completed over lunch. These are just a few examples of really simple things that bring people from different brand teams together in new ways.