Inspiring the World to Relax
Rob Goldberg, Senior Vice President, Tommy Bahama
Related Trend Reports
Art & Design
,
Business
,
Celeb Fashion
,
Fashion
,
Food
,
Hip Fashion
,
Interactive
,
Internet
,
Marketing
,
Media
,
Photography
,
Pop Culture
,
Print
,
Retail
,
Unique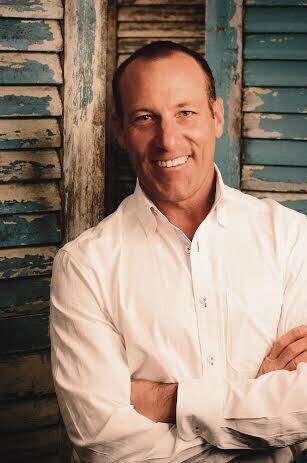 There are very few companies that have managed to brand themselves better than Tommy Bahama. The company has made its motto of 'Make Life One Long Weekend' as a basis for everything that they do. By using a mixture of gorgeous prints and fabrics, Tommy Bahama truly evokes the feeling of being stress-free. However, if you think all they sell is clothing, you'd be very wrong. Tommy Bahama also has everything from restaurants to home furnishing. Rob Goldberg, Senior Vice President, is responsible for both the marketing, and restaurant side of the company. It's important for all of us to take a break and appreciate what we have, and Tommy has made it its mission to have everyone enjoy life a little bit more.
4 Questions with Rob Goldberg
1. How does your team generate new ideas?
Since we are so diverse and participate in everything from restaurants, retail, home furnishing, bikes etc. we start by organizing around a seasonal campaign. We will issue a color palette, pattern or imagery, and try to unify it through all our different channels. Before we even start this part of the creative process, we go back to what makes Tommy Bahama different. The foundation of our entire company is to inspire the world to relax. The really fun part of our job is that there are so many different concepts of relaxing, from the spa to rock climbing. Ultimately, we want people to look at our products and imagery and exhale; so they can truly appreciate where they are. A lot of the time, we all forget to take a break and be comfortable, and those pillars are how we start every new idea.
2. What is the biggest challenge you face when innovating?
For us, the biggest challenge is narrowing down our ideas. We are in all these different sectors of business, and they help to inspire each other. However, we hate getting bogged down by the past. Sometimes, there are people that want to look back at what we have done well with in the past, but we want to move on to another direction. Irrelevancy happens when you get bogged down by the past, and it's always a challenge to not allow that to happen. We have to take all of our good ideas and put them together into a cohesive Tommy Bahama story. It's important to us that all our sectors connect and look consistent.
3. What makes an innovative culture? How do you create a culture of innovation?
We have a very open environment that is collaborative between all departments. Marketing, Creative, Design and Merchants need to work together. The lines are quite blurry, and there isn't a hierarchy between departments. Putting people in a position where they need to get a consensus between multiple sectors leads to creative ideas. It's important that we don't have a definitive structure or hierarchy, and that makes innovation possible. Also, as an environment, we are willing to try new things. Our nimbleness towards trying something new is helped by our supply chain. The people in our chain really understand us, so they are constantly trying to help us come up with new, amazing fabrics, and they are always on the look out for innovative ideas that fit in with our brand DNA.
4. Looking to the future, how will Tommy Bahama continue to be a leader in innovation?
We have to keep investing in innovation tools, and most specifically, people. There are three key elements where we want to continue growing. The first is environment. We are in the process of building a new office, and the architects have done a great job of getting, and listening to, everyone's opinion. It's important to have a great space when you work. Secondly, technology is imperative. We need to have a speed to market, and continue to update the way we sample our products before production. Lastly, we want to be true to our brand and understand innovation and trends. We are constantly inspired by travel, food, wine, cocktails and fabrics. These are all things that comprise the lifestyle we advocate. Through these three elements, we will stay on the ball and deliver innovation to our customers in the future.